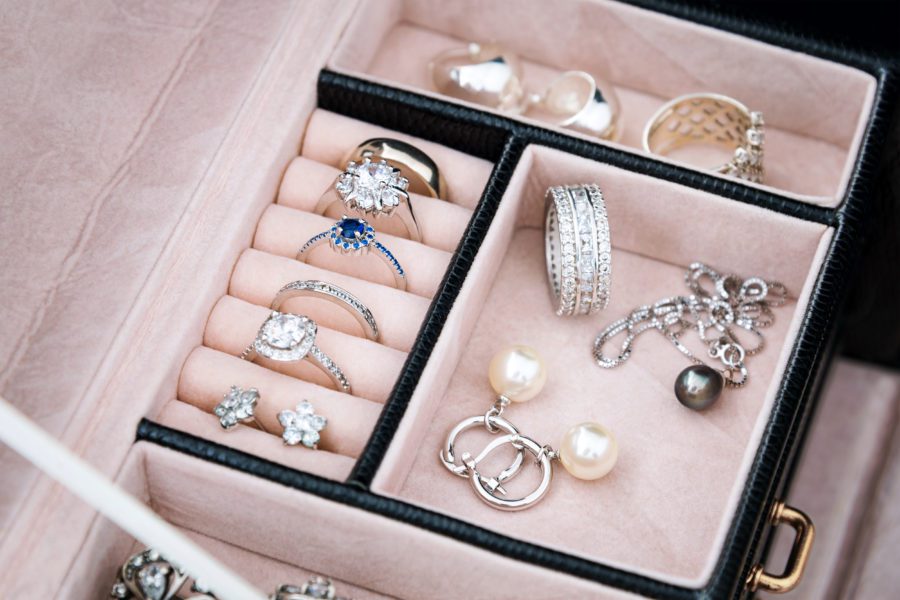 If you're planning to give (or if you receive) any jewelry this Valentine's Day, remember to get it insured. If a good piece of jewelry breaks or gets lost or stolen, you want to make sure you're covered.
DOESN'T HOMEOWNERS INSURANCE COVER YOUR JEWELRY?
While most homeowners' policies cover jewelry items, there are severe restrictions on both what has to happen, and the dollar amount that they will pay for one piece and the entire claim. It is rare that the owner receives a settlement anywhere close to the true value of the lost items unless he has some sort of a rider or separate jewelry floater. What many people do not realize is that the key to avoiding being in that position largely rests on establishing what they actually own – and making sure their insurer knows too.
ESTABLISH WHAT YOU OWN
The first step to making sure that your jewelry collection is sufficiently valued to guarantee replacement in the current market is to document comprehensive and detailed information on the jewelry that you own. Put together a list of all of your jewelry and take pictures or video of each piece. Take the pictures or video at different angles to see the full size of stones, diamonds, etc. Tracking down the receipts to your pieces will aide in the process of establishing their base value. Many pieces over the years have appreciated as gold and silver have gotten more expensive. So have diamonds and other exquisite stones.
ESTABLISH THE VALUE
Go to a reliable appraiser that you trust. Many jewelry appraisals conducted at local shops and the certificates of authenticity retained at the time of purchase, do not always provide the true value of a particular item over time. Owners must get into the specific details of each piece with an expert appraiser to uncover the accurate value, and then an update written appraisal prepared.
REVIEW YOUR INSURANCE
What should you do if your homeowners' or renters' policy does not cover the full amount of the individual pieces and your entire jewelry collection? You need to purchase an extension on your homeowners policy or a separate Personal Articles Floater (an endorsement also known as a rider) that can be added to your homeowners' policy for personal items that have a higher value than the limits imposed in your homeowners' policy. A personal articles floater will either replace your loss or stolen jewelry or pay you the amount of the appraised value of each piece.
To discuss your collection to see if you require Personal Articles Floater to insure your jewelry correctly, contact Justin or Liz anytime.