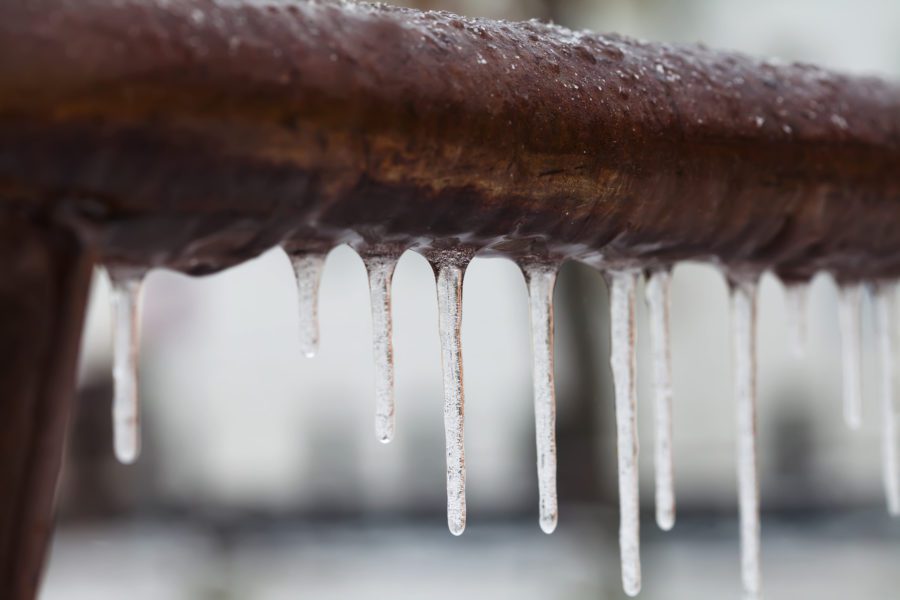 A frozen pipe is never fun. The good news is that your home insurance will pay for any damages as a result of your pipes freezing. Insurance will not, however, pay for the pipe itself since it is a maintenance item.
As the weather gets colder, these tips should help prevent frozen pipes:
Keep your home at an absolute minimum of 55 degrees Fahrenheit.
If you have any cracks or leaks throughout your home that let cold air seep in, seal them up.
Keep your garage door closed.
Open the cabinet doors under your sink. Leaving them open will allow heat to access your pipes easier.
Leave your faucets on a low drip to keep water flowing.
If you turn on a faucet and find yourself with no water, try and thaw out the pipe with a hairdryer. Remember to make sure your conditions are safe and dry before plugging anything in.

Install a water sensor. Water sensors are affordable and will send an alert to your smartphone if water is detected. M

any homeowners install these devices by their hot water tank or under the sink.

Automatic shut-off valves are also very helpful but are a bit more expensive compared to sensors.