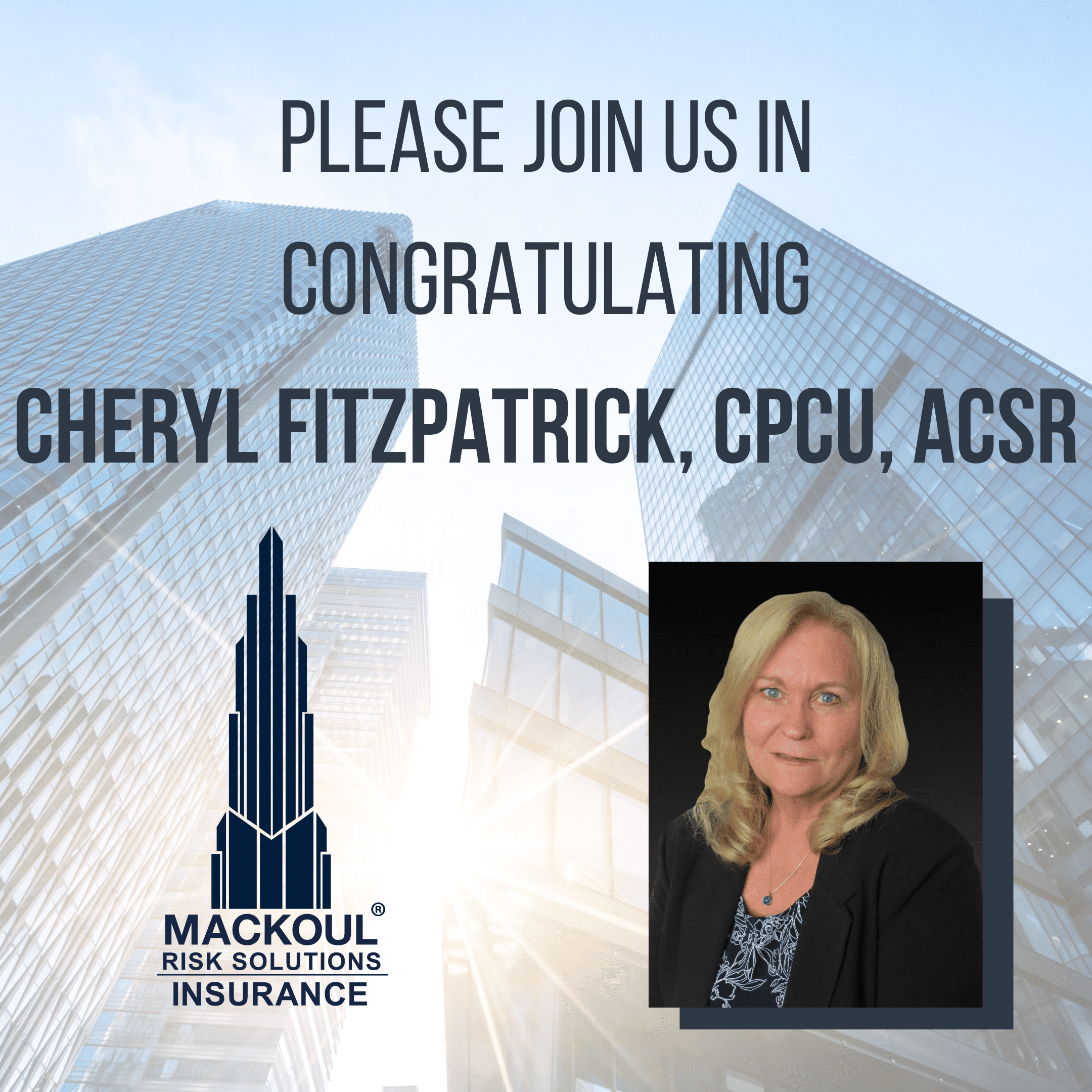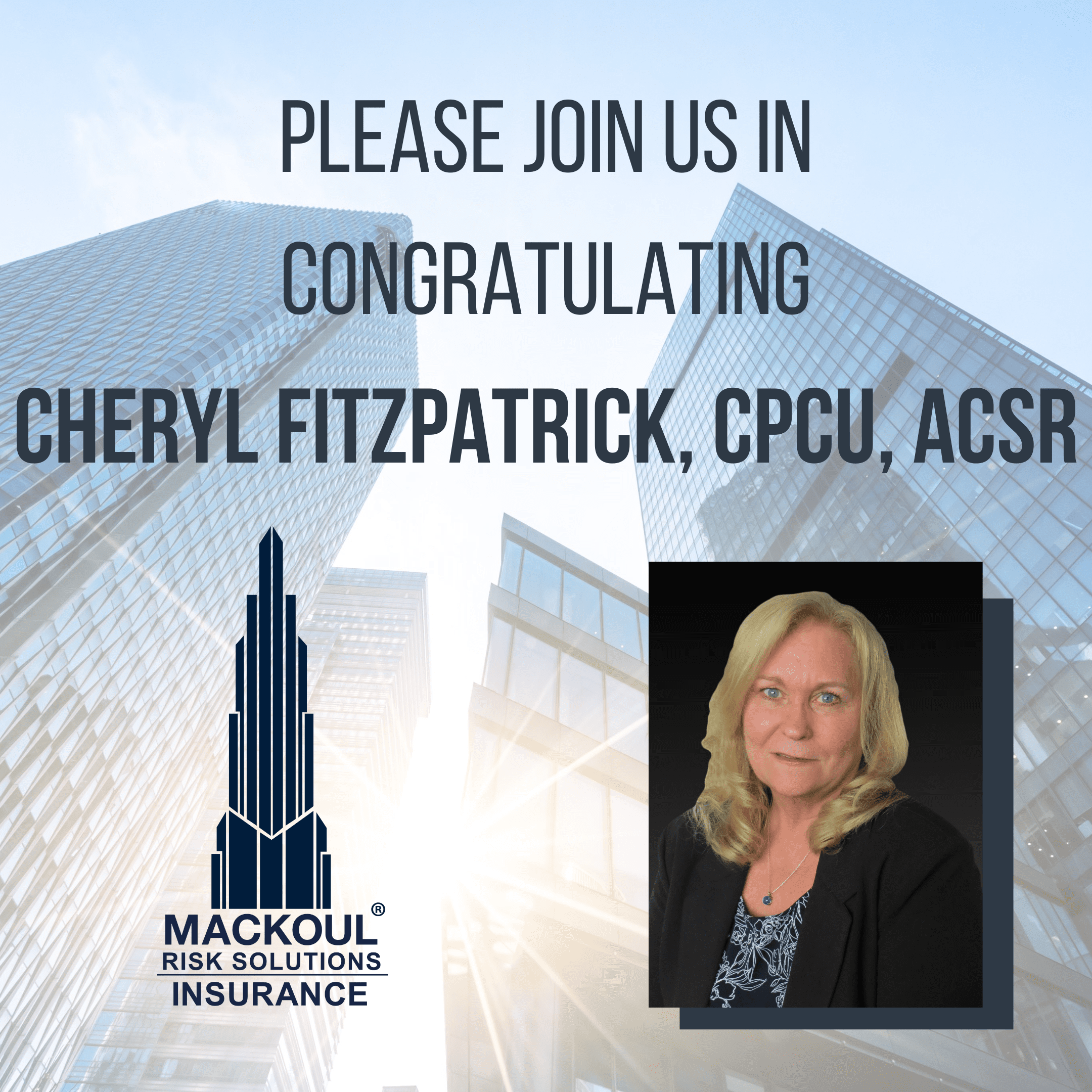 Presented by the National Alliance for Insurance Education and Research, The Outstanding CSR of the Year award is regarded as the foremost national award of its kind. It recognizes the contributions and commitment of those who serve clients within the insurance industry. We are thrilled to announce that our own Chief Underwriting Officer, Cheryl Fitzpatrick, has been awarded 2020's Outstanding CSR of the Year for the state of New York! Read on for the essay that won Cheryl this prestigious title, as she shares her take on the changes in the insurance industry over the past few years.
In the past five years, the insurance industry has changed with the increase in technology, consolidation of agencies and social influences. We have seen changes in our client's expectations and of individuals purchasing insurance who have a more practical understanding of the newer technology. Many agencies have had to consolidate and it is making it tough for the smaller agent to survive. Many individuals like the ease of doing business with online quoting, texting, apps and portals and want to be able to access their information at any given time in their busy lifestyles. With many people working full time, they need to access their information on their timeframe. The younger generation needs to be able to click on an app or go online to get coverage information, report a claim or pay a bill. They do not want to call the agent or company and would rather do their transactions online for their personal insurance.
We are seeing people gravitate to online quoting and issuing of personal policies online and through portals. More and more carriers are utilizing apps and portals for customer access. This has changed the insurance industry dramatically and has led to many agents and brokers consolidating or being bought up by the larger agencies. With carriers putting new business goals and restrictions on agents it makes it harder for the small agent to compete and meet these goals. The larger agencies have access to more carriers than the smaller agent and this makes them more competitive. They are also sharing office space and employees so their overhead is much less.
Commercial risks still need the guidance on coverages and questions, as it is more complex and unique than a homeowners or auto policy. We deal with many cooperative and condominium apartment buildings, which require speaking with property managers and the boards on coverages. Sometimes the boards are not available during the regular work hours. We have implemented flexible work hours to allow clients to call before or after the normal work hours, and having the opportunity to answer their questions at night if needed. With new technology, many clients are conducting business through their phone or laptops and are emailing and text messaging with fewer calls. Clients want instant gratification, which makes everyone's problems immediate. This has become the norm in the past five years where clients expect an answer immediately.
The two most important changes I see in the next five years are working from home and the revision of insurance policies regarding Viruses and Pandemics in relation to Business Income. In the past few weeks, there have been numerous changes in the way we conduct business due to the COVID19 pandemic and having to use social distancing guidelines.
Many people are working from home or staggering work hours. I believe this will change the way we do business in the next five years. I have worked from home a few days a week for the past 10 years to cut down on my travel time as I live 50 miles from my office. I am able to start work earlier and can work later if needed. When the client calls my direct number, or a call is transferred from our main number, it is directed right to my home desk. You can do the same work from home that you can do in the office and provide the same level of customer service to your clients. I think that many offices and businesses will see they can cut down on office expenses and overhead by allowing the employees to work from home. This will in turn bring added exposures for both the employee and employer.
Our office has been on a work from home status for the past seven weeks and we have numerous meetings via Zoom and other platforms. We are able to connect with the staff and hold a meeting without being in the office. We have also set up client proposals via Zoom so we can discuss and go over our proposal as if we are sitting in front of our client. I see this being a tool for the future as you can hold a meeting in a shorter timeframe for the client and producer without travel time taken into consideration for a meeting.
I believe the Business Income issue with the COVID19 pandemic will be a tremendous battle for the insurance carriers. They have not factored in this exposure of a pandemic on business income into their rates and it will be a crippling exposure for some insurance carriers. Every business is affected in some way and are struggling to make ends meet. The government is trying to find some way to help these businesses and changing the policy contract is not the answer. If they are successful, they will set a precedent for the future that will allow the government to step in and change a contract. This could bring many legal issues and the rewriting of many insurance policies.
Being in the insurance industry for 30 years, I have seen many challenges and changes with 9/11, Super Storm Sandy and now COVID19. These challenges are what make this industry exciting, as there is always something new to learn every day.