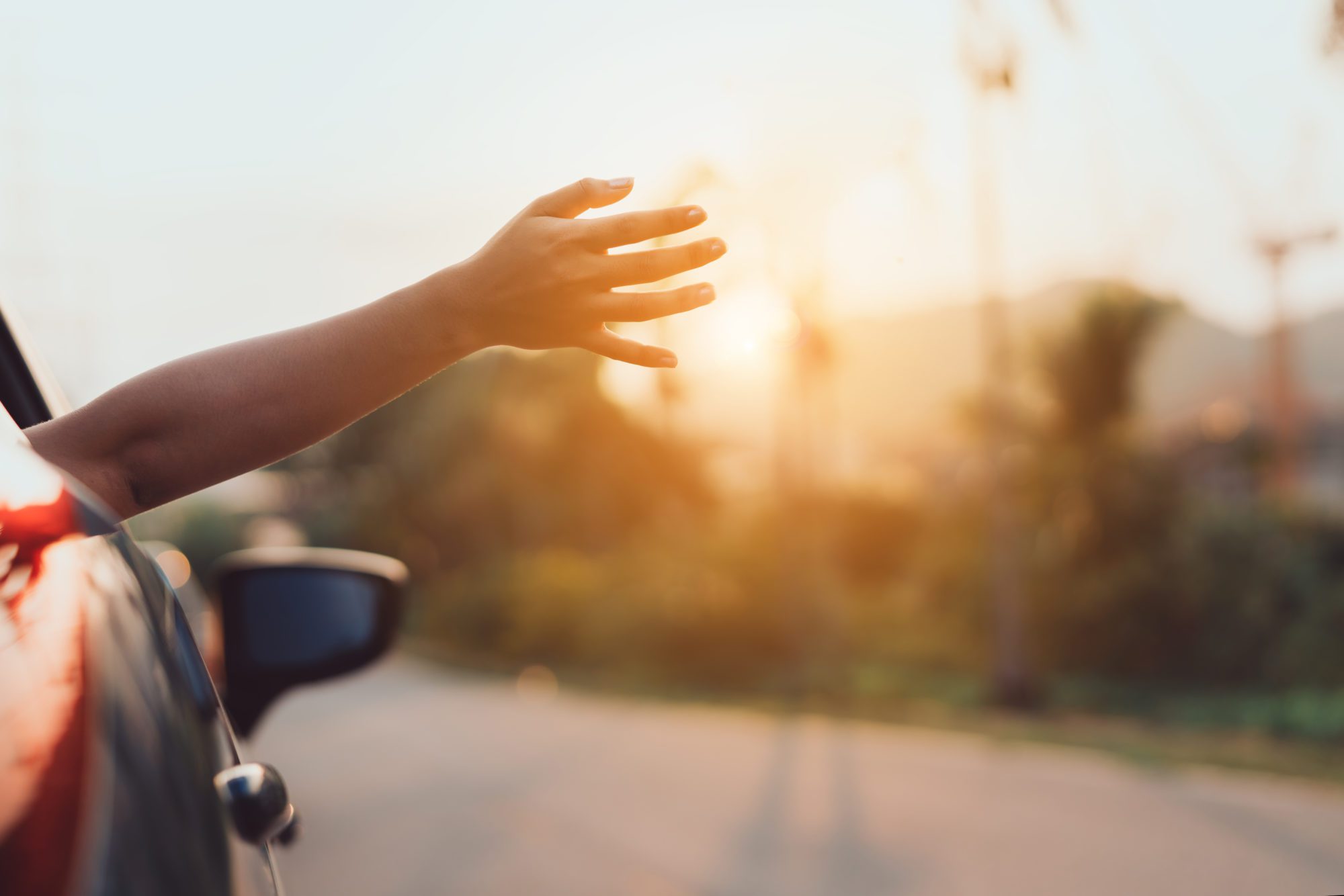 Road trips are a great way to vacation with your family and friends. However, if a road trip is part of your summer travel plan, it's important to stay safe with our top tips below. According to the Insurance Institute for Highway Safety, summer and early fall months are the most dangerous on the road.
Before you head out on your adventure, make sure your car is well maintained and you have an emergency roadside kit handy.
Never Leave Children Unattended in a Car
Temperatures can reach deadly levels in a very short amount of time during hot weather. When left unattended in a parked vehicle, children are at risk of heatstroke. According to the National Highway Traffic Safety Administration (NHTSA), 53 children died of vehicular heatstroke in 2019, one of the highest number of deaths in the last 20 years. Even if the outside temperature is below 80, a car can heat up quickly and reach a deadly temperature. Children's core temperature rises much more rapidly than adults.
Safety First
First and foremost, check your car's safety before you go.
Make sure your car has been serviced to prevent any roadside breakdowns. If there is a schedule specified in your owner's manual, make sure you follow it. You should also make sure you are up to date with your inspection and oil change.

Before you hit the road, familiarize yourself with the vehicle's manual and features in your car.

Check fluid levels on the brakes, automatic transmission, power steering, windshield washer, and coolant.

Check to see if there have been any recalls on your vehicle that you need to address. The NHSTA has a 

VIN search tool

 to look up and safety issues or recalls.

Confirm that your tires are properly inflated, including the spare.

Make sure that all lights and wipers are in good working condition.
Check out the NHTSA's Summer Driving Tips for a complete Vehicle Safety Checklist.
Plan Ahead
Before you hit the road, put together a detailed driving plan for your trip. Know your route and have a backup of directions in case of limited service areas where your car or phone GPS may not work. You always want to have a backup method for directions.
Keep Passengers Occupied
If you are driving with kids, keeping them occupied with car-friendly activities will make for a smoother ride – pack music, snacks, and games. If you have an iPad or tablet, make sure you download some of your favorite movies or games. Don't forget the charger!
Stock an Emergency Kit
It is essential to include an emergency kit for a safe summer road trip. Make sure you have the below items in your car and available in the event of an emergency:
Include a flashlight, blanket, and first-aid kit.

Make sure you have a spare tire.  

Bring a car charger for your cell phones. Long trips can drain your battery, and you want to make sure you always have access to a phone if there is an emergency.

Have jumper cables in case you need to jump-start your car.

Pack a cooler and stock up snacks (including some non-perishable items) and water.  
Buckle Up & Rest Up
Make sure that all passengers have their seat belts on.

Get plenty of rest the day before travel to avoid fatigue and leave enough time to get to your destination to reduce stress.

Take frequent breaks and pull over to stretch your legs as often as you need to.
Follow these tips and you'll be sure to have a safe summer road trip.  Don't forget to have some fun!  If you have any questions about insuring your vehicle, please contact us.