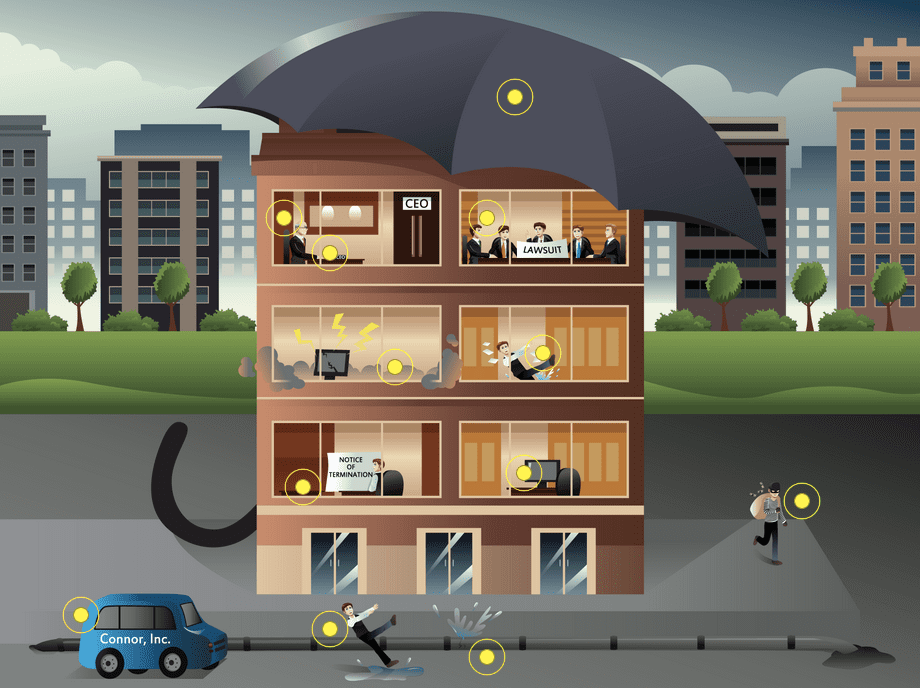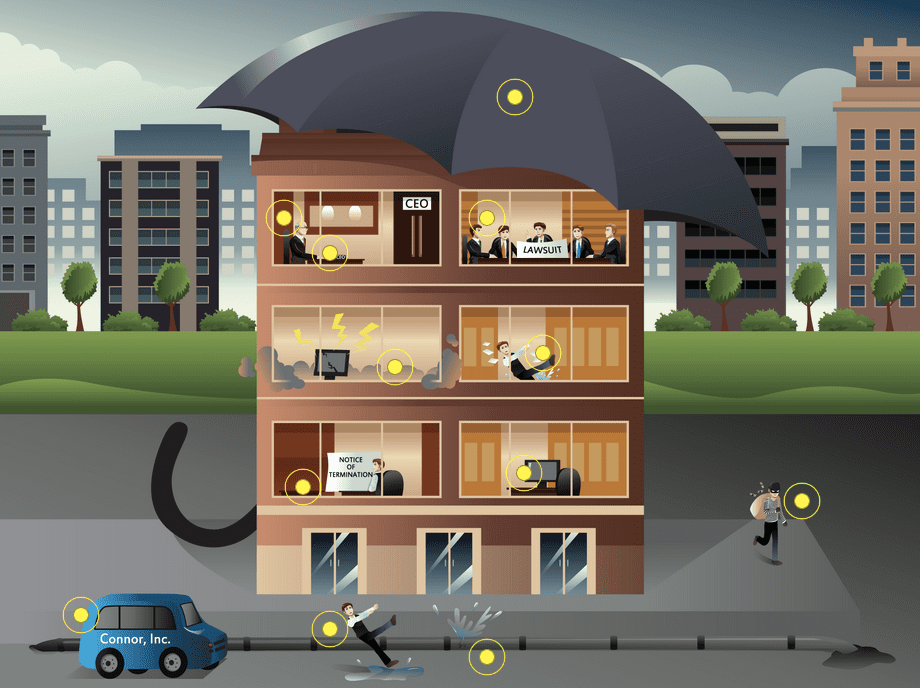 Mackoul and Associates is excited to launch a brand new insurance tool on our website – Clickable Coverage. What exactly is Clickable Coverage? Well, it's exactly what it sounds like! It's an interactive insurance tool that was developed to help you better understand the various risks associated with your property. Let's explore!
Here's how it works
Each of our Clickable Coverage scenes has "hotspots" that you can click on to read about the illustrated risk and the recommended coverage for that risk. Simple.
A sampling of insurance scenes for you to explore.
Condo/Coop Clickable Coverage
This scene displays a condo/coop property and highlights the common risks that owners face. All you need to do is click the hotspots to view the condo/coop risk and the insurance coverage solution. Give it a try HERE!
Commercial Package Clickable Coverage
This scene shows a commercial building. Commercial building owners face unique risks that are illustrated in this scene. When you click on the hotspots, you can view the risks and the traditional commercial insurance coverage recommendations. Give it a try HERE!
As insurance experts, we know insurance coverage can get confusing so we deployed our Clickable Coverage tool to help you learn more about the common risks found in various properties. This should be used solely as an insurance learning tool. We recommend that you speak with your insurance agency directly for recommendations on your property because each property is unique and should be consulted as such.
What do your think of our interactive insurance tool? Let us know in the comments below!