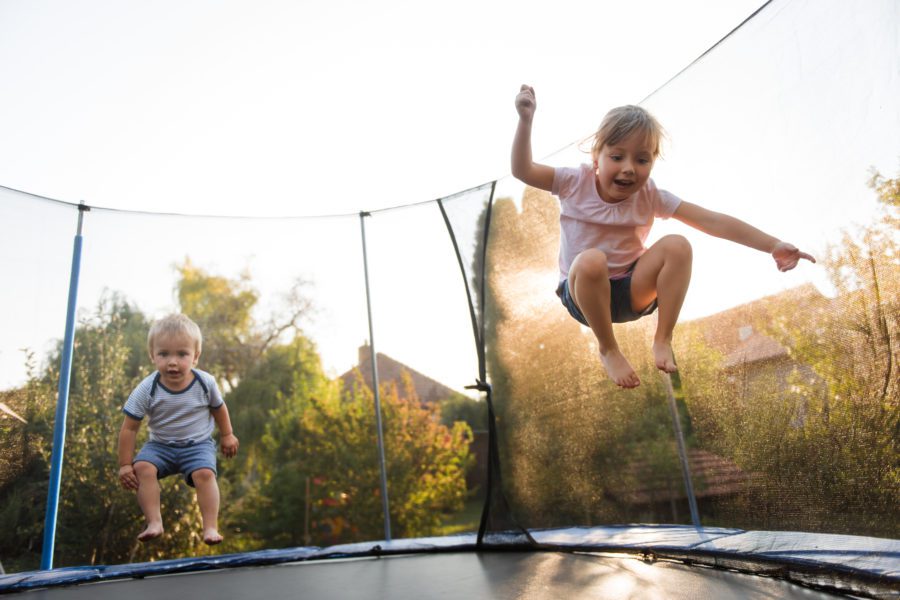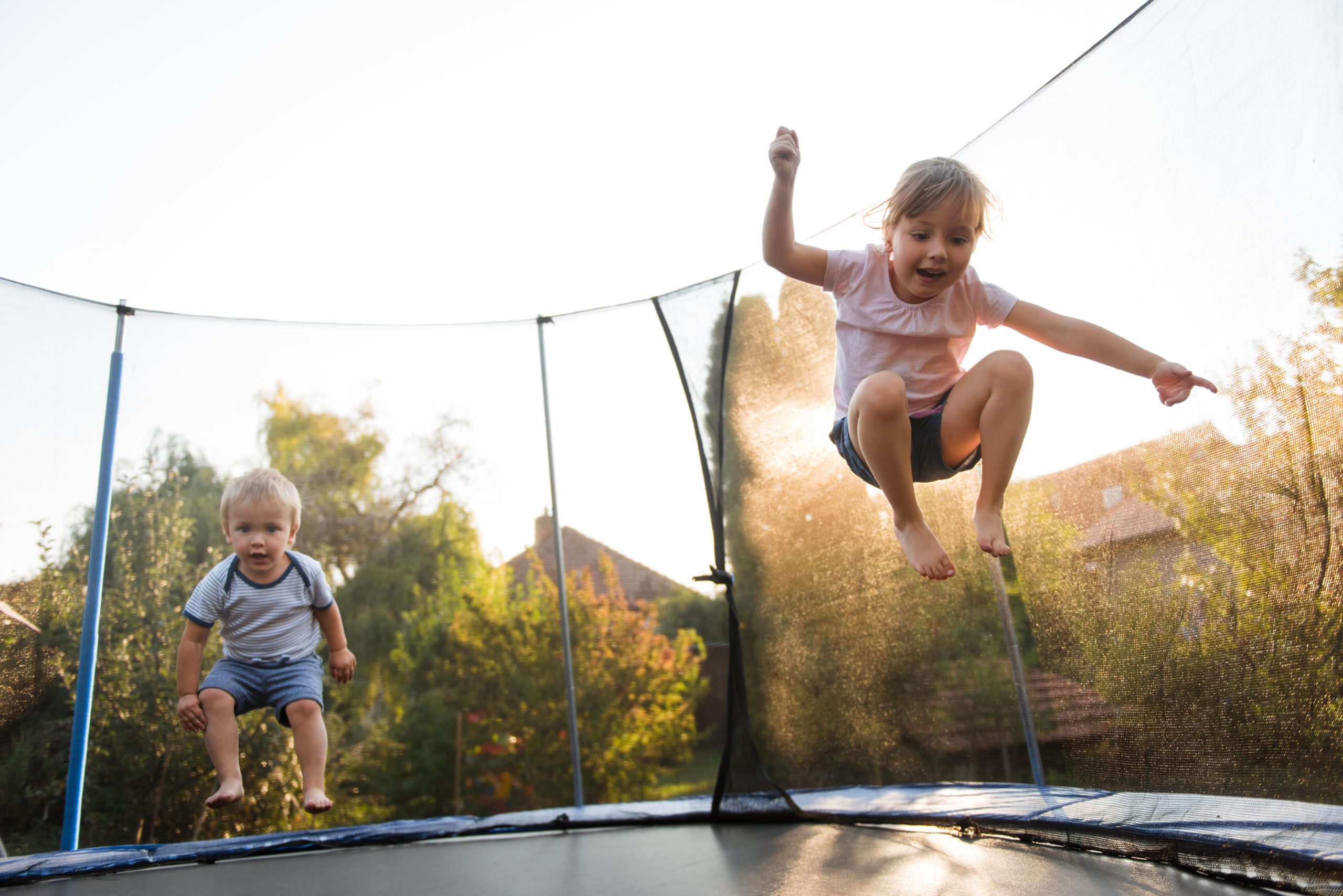 Our backyards are the perfect spot for the kids to play, host BBQs, and relax all summer long. However, pools, trampolines, and fire pits are often areas of consideration when it comes to backyard summer safety.  Following these safety measures can help ensure your family has a safe and fun-filled summer right in your own backyard.
Pools
Pools are a great addition to a backyard but also present some serious safety hazards. To keep your pool safe from uninvited guests and unsupervised children, enclose it with a fence that is a minimum of 5ft tall. The fence should have a latching feature on the gate that provides access to the pool. Also, when not in use, a pool cover can help keep the pool clean and safe. In addition, there should be someone to supervise children and unskilled swimmers at all times around the pool.  Finally, swimming safety equipment should be used if necessary.
Trampolines
There are few backyard activities that kids love more than trampolines — but injuries are quite common. Backyard trampolines result in approximately 100,000 injuries per year.  Make sure your trampoline is anchored to the ground and check it regularly for worn equipment. Use trampoline enclosures and padded covers for all springs, edges, and hooks to keep jumpers from injuring themselves on the equipment or falling off the trampoline. Check with your insurance company before considering purchasing a trampoline, as many carriers exclude liability coverage for trampoline-related injuries.
Fire Pits
Fire pits should be placed in a spot at least 6 feet away from your home, on a non-flammable surface away from any flammable materials like grass or tree branches. When using the fire pit, don't leave it unattended, and ensure that the fire is completely extinguished (sand is great for this) before heading back inside. To ensure your fire is less smoky and more enjoyable-be sure to use fully dry logs or kindling before placing it into the fire.
Have a wonderful, safe summer!