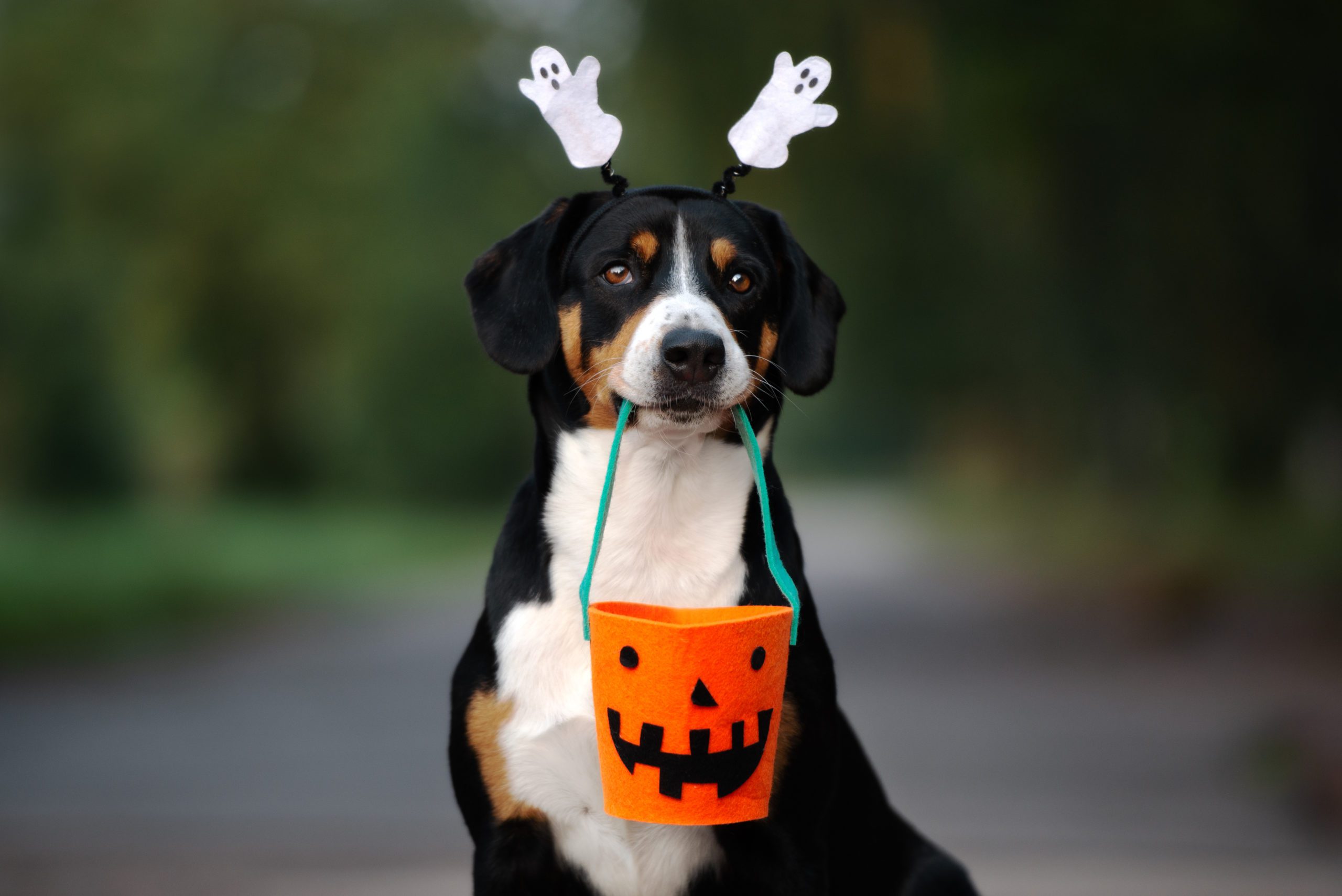 Halloween is a fun-filled holiday but it can be a frightening and even dangerous day for pets. Use our Halloween Pet Safety Tips below to help keep your furry friends safe this season.
7 Ways to Keep Pets Safe on Halloween:
Candy is for trick-or-treaters, not for your pets. Chocolate in all forms can be very dangerous for dogs and cats. If you suspect your pet has ingested something toxic, call your veterinarian or the ASPCA.
Refrain from dressing up your pet in a costume unless you are confident that he or she actually enjoys being dressed up.
If you do dress up your pet, make sure your pet's costume is comfortable and doesn't obstruct vision, hearing or restrict movement.
Wires and cords from electric lights and other decorations should be kept out of reach of your pets.
Be careful if you choose to use candles as decorations. Pets can easily knock over a lit candle and cause a fire. Battery powered candle options can look just as pretty!
All but the most passive dogs and cats should be kept in a separate room away from the front door. When opening the door for trick-or-treaters, make sure that your cat or dog doesn't run outside.
Always make sure your dog or cat has proper identification. If your pet does escape from the house or becomes lost, a microchip and tag will increase the chances that they will be returned home again.
If you're interested in learning more about Pet Insurance, contact us anytime.