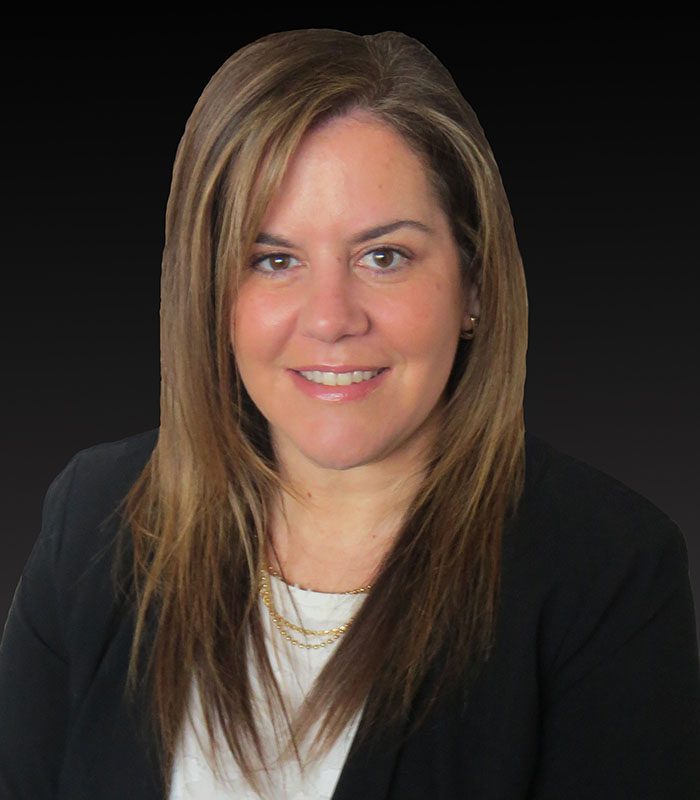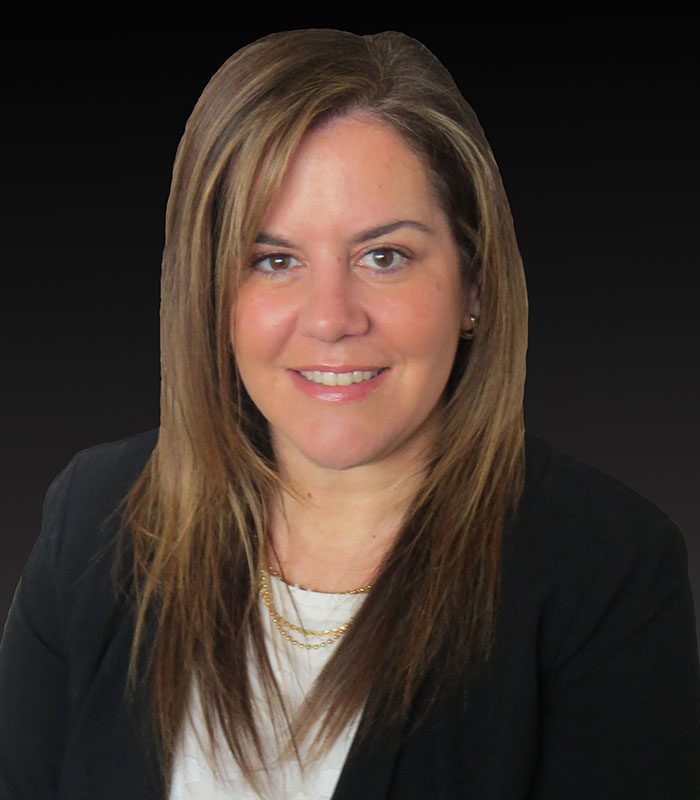 Sarah Schnepf, ACSR
Vice President of Underwriting
Call or Text Sarah
Sarah Schnepf
is Vice President of Underwriting at Mackoul Risk Solutions. She has received her Property & Casualty License, Accident, Life and Health License, as well as her ACSR designation while employed at Mackoul. She continues to educate herself so she can provide the best service to her clients.
Sarah graduated from Mount Saint Mary College in Newburgh, NY, with a Communications/Media Ethics major. She enjoys going to the beach, running, traveling, and, most importantly, spending time with her family and friends.
In 2021, Sarah was named Outstanding CSR of the Year for the State of New York, by the National Alliance for Insurance Education and Research.
What Our Clients Are Saying About Sarah
"I work with Sarah, and she is absolutely wonderful. She is very knowledgeable and competent, and it has been an absolute pleasure to work with her. She makes purchasing insurance so easy."
– Client since 2019
"Sarah Schnepf is AMAZING! The customer service/support that I've received from her has been exceptional. She's professional and a pleasure to deal with. She always has the answers for me and is quick to respond to my emails and phone calls. She's even gone as far as assisting me with binding coverage in one day while I was in a jam while she was on vacation! If you want more than an insurance company and one that looks out for you and your needs, then Mackoul Risk Solutions is the way to go."
– Client since 2017
---
---
Featured In…
NEW YORK'S OUTSTANDING CSR OF 2021, SARAH SCHNEPF, SPEAKS ABOUT THE MOST CHALLENGING YEAR OF HER CAREER
Habitat Magazine "Umbrella Required: Stormy Times Need Extra Protection"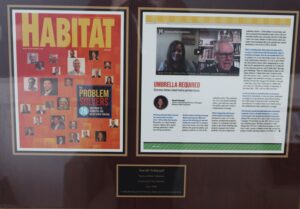 Habitat Magazine, The Problem Solvers Issue, "Pick Your Policy"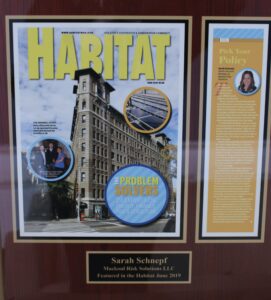 Habitat Magazine, To Ban or Not to Ban? Amid a spike in fires caused by exploding e-bike batteries, that is the question.
---
---
Get to Know Sarah
What gets you fired up about the workday?
I learn something new almost every day!
What's your biggest success to date at Mackoul Risk Solutions?
Achieving my ACSR designation as well as obtaining my Insurance License.
Why did you go into insurance? What do you enjoy most?
I thrive on knowing I can truly help someone protect themselves by being properly covered. There is no better feeling than making a difference.
What character trait do you most admire?
Confidence. If you believe in yourself, others will believe in you as well.
Describe yourself in three words.
Energized. Happy. Confident.
Can you share your favorite quote? What does it mean to you?
"Never let the fear of striking out get in your way. " – Babe Ruth
This quote has been with me since high school. It applies to all aspects of my life. Everything I do, I do without fearing I will not succeed in achieving my goals.
What's your favorite travel spot?
Italy and Hawaii.
What is the one thing you cannot do without?
My family & friends.