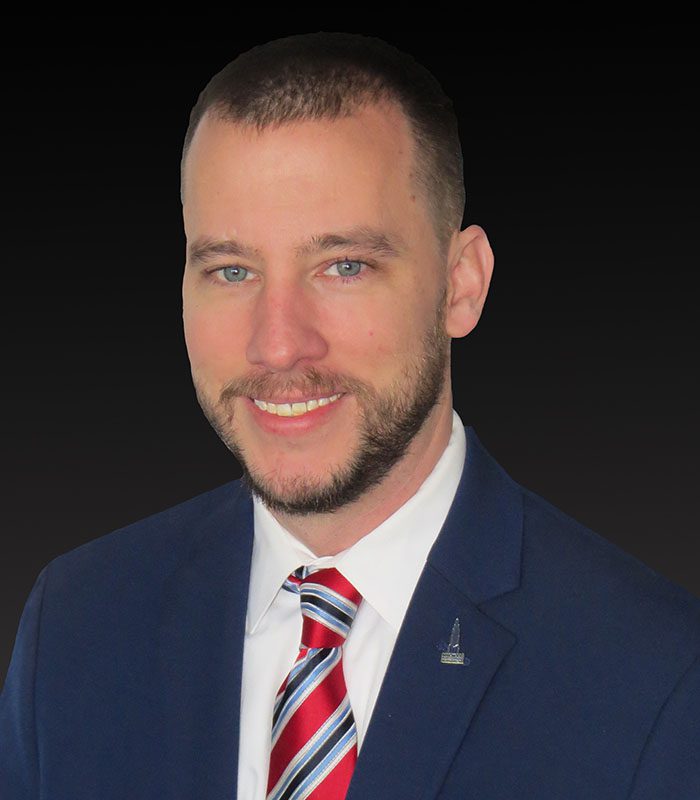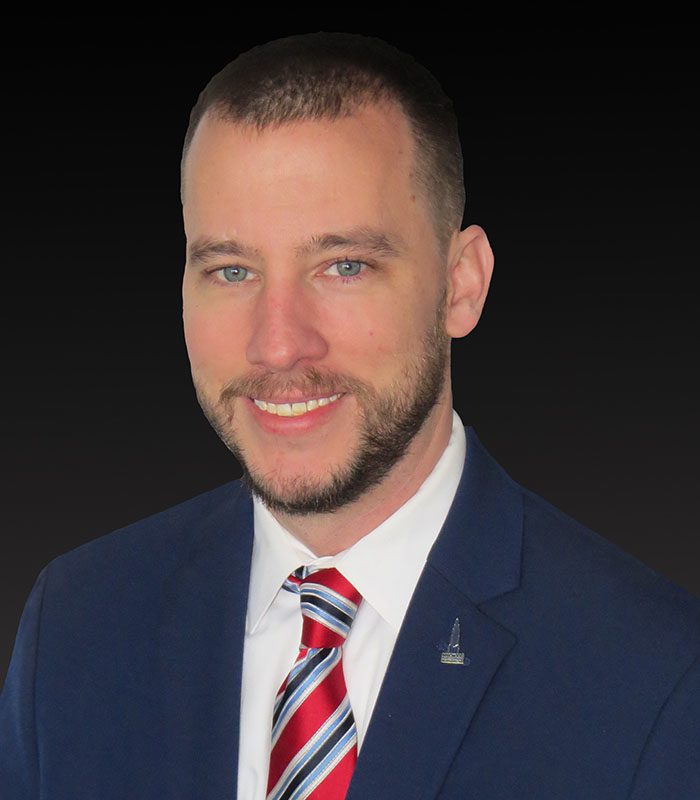 Eric Eggert, CIC, CIRMS
Insurance Consultant
Call or Text Eric
Eric Eggert
joined Mackoul Risk Solutions in 2013 as a Commercial Associate and quickly moved into his current role as an Insurance Consultant. He is well versed in all types of insurance and is licensed to sell and service both Property & Casualty Insurance and also Life, Accident, & Health Insurance. Eric is constantly attending insurance seminars to stay up to date on current insurance trends. So far, Eric has earned both a CIC designation (Certified Insurance Counselor) and CIRMS designation (Community Insurance Risk Management Specialist).  Next up, Eric plans on furthering his insurance knowledge by pursuing his CPCU designation (Chartered Property Casualty Underwriter) so that he can continue to educate and inform our clients on their insurance needs. Eric enjoys spending time with his family & friends and is always willing to offer a helping hand to anyone in need.
What Our Clients Are Saying About Eric
"Mackoul Risk Solutions, hands down, is the best insurance company I work with. I mainly work with Eric Eggert; however everyone and anyone I have interacted with at their office has been more helpful and pleasurable to work with. The follow-up is impeccable, and the customer service is amazing. They constantly check with me to assure that everything is well and if there is anything more they can do. I mean, I cannot say anything better about this company and the team they have put together. It is beyond the best and I hope to be able to continue to work with them for as long as we can, if not forever. I am not an easy person to impress when it comes to customer service and I cannot find not one bad thing to say about this team or company."
– Client since 2011
"You guys always do everything well.  Eric recently came to pitch a new insurance document for my co-op board, and he did a fantastic job!"
– Client since 2016
"I reached out to Mackoul very last minute after two insurance cancellations. The team was more than willing and able to accommodate me and jumped through hoops in search for new policies that would fit the properties affected. After a very short time, they were able to get both properties the coverage they needed just before the old coverage lapsed. Eric Eggert, you rock!"
– Client since 2019
"As a property manager, it is very important to have an insurance broker who is not only knowledgeable but responsive. Ed Mackoul and his team, including Eric Eggert, are extremely efficient in their work. They will make your life much easier. Highly recommend using them for all your insurance needs!"
– Client since 2022
---
---
Featured In…
Habitat Magazine "Why Is the Form of D&O Insurance Important?"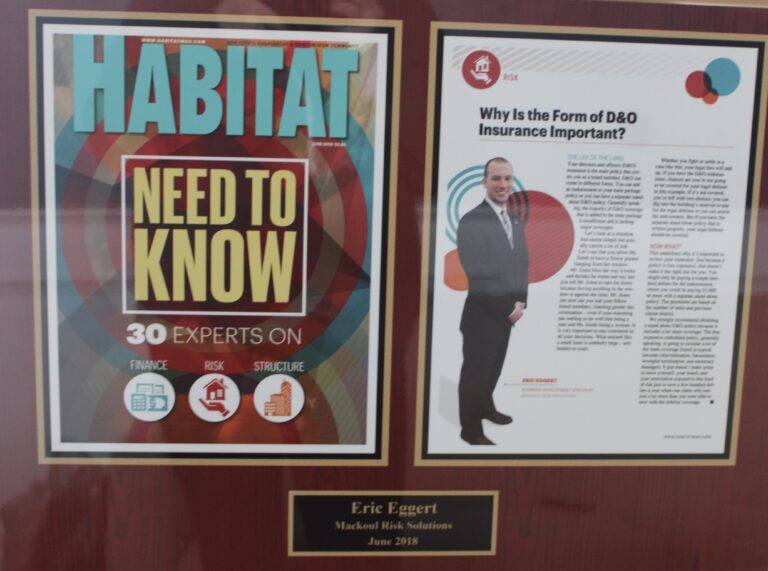 Habitat Magazine "Down and Dirty" 
Habitat Magazine "Flood Insurance Premiums Drop"
---
---
Get to Know Eric
What gets you fired up about coming to work?
Every day is something new.
What's your biggest success to date at Mackoul Risk Solutions?
Receiving my Property and Casualty Insurance License and using it to make my first sale.
Why did you go into insurance? What do you enjoy most?
I never had any interest in insurance until I met Bob Mackoul, and he convinced me that it was a good career path. He was right. I enjoy when we can offer a client a better insurance policy than they currently have and still save them money in the process.
What advice would you give to someone interested in starting a career in insurance?
I would recommend that they try to read at least one article a day relating to insurance to gain a better understanding of the industry.
Who would you most like to meet and why?
Rob Dyrdek because he is always having fun and doesn't seem to have a care in the world.
What character trait do you most admire?
Honesty.
What is the best advice you have ever been given?
People want to know how much you care before they care how much you know.
Can you share your favorite quote? What does it mean to you?
"Whatever the mind can conceive and believe, the mind can achieve." It means that you can do anything that you want to do if you just have some confidence in yourself.
What's your favorite travel spot?
Jamaica.
If you had to eat one meal every day for the rest of your life, what would it be?
Buffalo chicken sandwich with a side of fries.