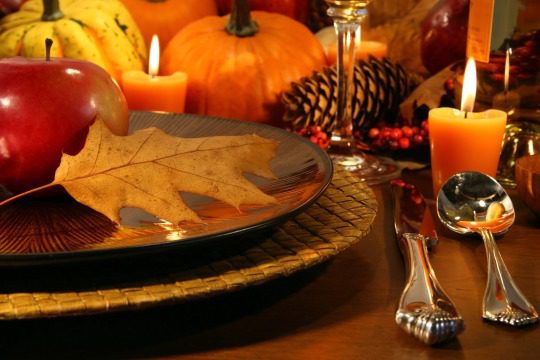 Thanksgiving is a time where families get together, share traditions, and spread joy. Don't let the excitement of the day cloud your judgment or spoil the fun.  Follow these simple tips and tricks to escape any incidents!

Fire Hazards
According to the National Fire Protection Association, at-home cooking fires are nearly four times more likely to occur on Thanksgiving Day than any other day of the year.
Stay in the kitchen when grilling or frying anything on the stove top.
Use a timer to remind yourself to routinely check in on any meals, especially dishes that take longer.
Make sure your smoke alarm system is working properly.
Keep items such as wooden utensils, dish towels, and oven mitts a safe distance from an open flame.
Keep a fire extinguisher handy.
Avoid loose clothing or accessories while cooking.
Never try to put out a grease fire with water. Turn off the burner, smother the flames with a lid, cover with baking soda or use a fire extinguisher if necessary.
If using a turkey fryer, never use it on a wooden deck or in a garage.
When hosting, make sure all candles are blown out and appliances are turned off after your guests have left.
Travel
Thanksgiving is one of the busiest travel days of the year.  Millions of Americans are ramping up for the holiday season with a majority of them traveling by car.  The week of Thanksgiving is one of the deadliest weeks for car crashes.
Leave yourself extra time to avoid rushing to a holiday event.
With the possibility of inclement weather and mass crowds on the road, traffic is a given. Plan your trip accordingly by monitoring weather, road conditions and traffic.
Don't advertise your travel plans on social media to keep unwanted attention away from burglars.
Set a timer to a lamp to make it look like someone is home.
Remember to lock all windows and doors and unplug any electronics.
Food & Fun
Don't drink and carve! Refrain from using any type of tool under the influence.
Speaking of alcohol, avoid driving or getting in a car with anyone who has had one too many. All 50 states enforce a .08% blood alcohol concentration as the legal limit.  Buzzed driving is drunk driving.
Keep sharp tools and knives out of reach of children.
It doesn't get much better than Thanksgiving leftovers. Make sure to store any food properly to eliminate possible health risks such as food poisoning.  Refrigerate food promptly and eat within 3 days.
Don't let the inevitable political dispute get in the way of a good time! When in doubt, change the subject.
As hard as it may be, try not to over indulge. The average American consumes 3,000 calories on Thanksgiving on dinner alone!  That doesn't account for the additional 4,500 calories on appetizers, dessert, and drink, oh my!  Stay on track by eating a healthy breakfast and avoid showing up to an event on an empty stomach.
An ounce of prevention is worth a pound of cure.  Remember this for a smooth and enjoyable holiday.  We hope you find these tips and tricks helpful.  The Mackoul staff wishes everyone a happy and safe holiday!
For more information please contact us any time.