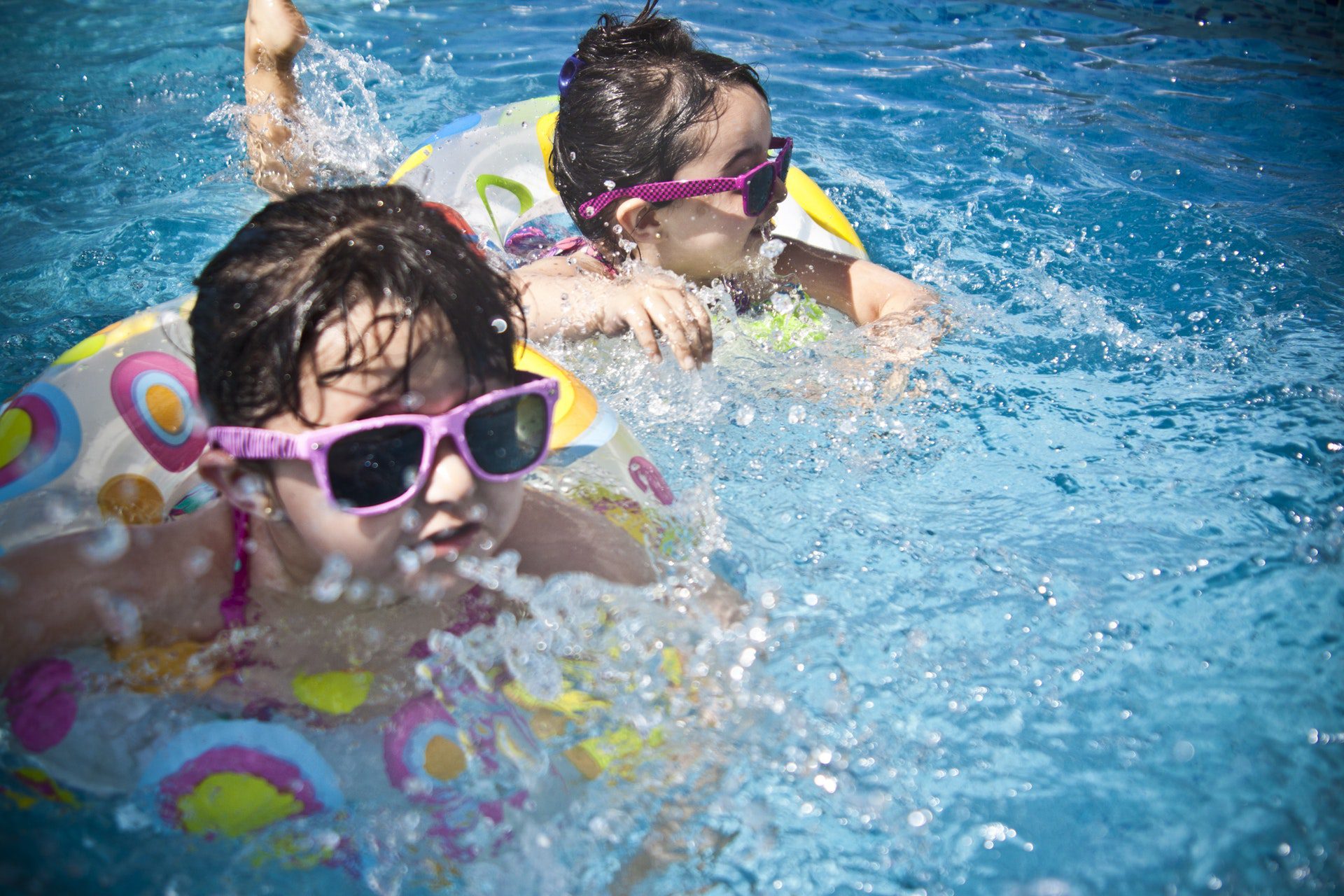 Everyone loves splashing around a pool during these hot summer months.

A pool can be a great way not only to cool off, but to relax, to exercise, or to keep the kids busy while schools out. Whether you have a kiddie pool or an inground oasis, it's important to consider the additional liabilities that come along with swimming in your own backyard.
Each town has its own rules and regulations when it comes to pools. If you are installing a pool on your property be sure to check in with your town, and with your insurance company. You'll want to confirm you are covered by your homeowner's policy, and discuss the added liability a pool brings. Most pool accidents are avoidable with the right precautions and supervision. Here are just a few ways to guarantee a safer summer:
Fences
There are plenty of safety measures you can take to keep accidents and injuries to a minimum. One of the most critical is to install a fence around the entire pool area. This fence should be self-closing and self-locking, and at least four feet tall, in an effort to keep small children out. You may even want to have the fence be alarmed, to alert you if it is opened while the pool is unattended. Certify that the fence cannot be climbed and that there is nothing nearby in the yard for children to stand on to reach the lock.
Safety Equipment
At the start of each summer, inspect your safety equipment to ensure it is up to date and in good condition. Keep it in the pool area, ready to grab should anything happen, and make sure you know how to properly use it all. Electrical devices, such as stereo equipment, should be kept at a safe distance from the water. Pay attention to pool maintenance; anything malfunctioning could lead to injury. Homeowners should know how to shut off any filters or pumps in the event of a problem. Check the pool and its surrounding area often for any potential hazards, such as broken glass.
Who is swimming?
Everyone in your home should know how to swim before considering adding a pool. You may even want to enroll the family in a CPR class in case of emergencies. Drowning is the second leading cause of death for children under five. Have your kids start swimming lessons as soon as possible. When adults are enjoying the pool, remember that drinking alcohol while swimming leads to 50% more accidents and injuries. Never swim alone and always supervise children. 
As always, if you notice any signs of drowning, call 911 immediately!
Click here for a useful resource to find swimming lessons in your area from redcross.org.