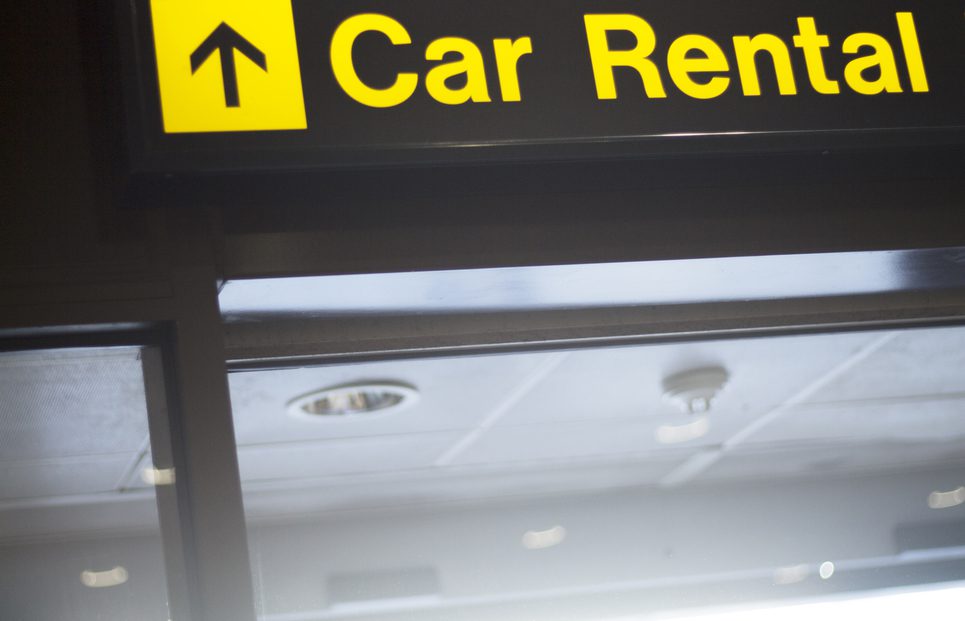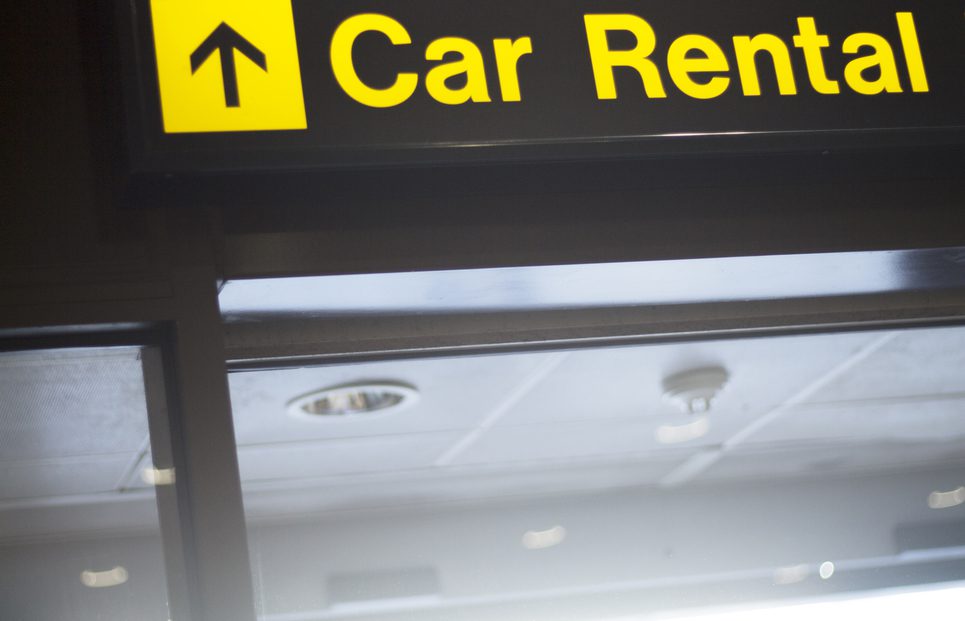 Here's a scenario you're most likely familiar with. You're on vacation and you want to rent a vehicle to haul your family around. You have selected the baddest 7 seater vehicle on the lot, "The Wagon Queen Family Truckster Minivan", and you negotiated a great deal (using your 10% AAA discount of course).
The auto rental representative proceeds to tell you that since you have rented with their company before he assumes you will want them to protect your rental vehicle bumper-to-bumper, and tries to get you to buy car rental insurance.
He adds that it's only $19.99 per day. It's a real deal!
So do you say, "Yes"?
If you're not 100% confident on how to answer that question, you're not alone. Actually, we know for a fact that most consumers don't really know whether or not they should buy extra insurance when renting a car.
The answer is, "YES."
You are covered by your existing automobile insurance policy, and your major credit card may provide you with additional secondary coverage, however there are coverage gaps that may leave you with a large bill in the event of a claim.
Typical Car Rental Company Options
Car rental companies generally offer 4 different types of coverage options for car rentals:
1. Collision Damage Waiver (CDW)
Also referred to as loss damage waiver (LDW) or damage waiver. But because car rental companies are not actually licensed as insurers, they don't refer to CDW as insurance because it is not insurance and is not underwritten by an insurance company.
CDW is simply a waiver between the renter and the rental company, where the rental company waives their right to charge the renter for damages to the vehicle. 
CDW waives the car renter's financial responsibility if the rental car is damaged or stolen (the description of damage usually includes damage resulting from collision or other accident, theft, vandalism and weather).
CDW can vary by car Rental Company, but typically also includes coverage for towing fees and loss of use charges while the vehicle is getting repaired (car rental companies like to charge "loss of use" fees for every day the car is not available to rent out to a possible customer).
CDW typically costs $15-$30 per day.
2. Liability Coverage
Liability coverage offers protection for medical expenses and damage to another person's property as a result of a car accident due to negligence by the insured. It protects you from lawsuits resulting in injury to others or damage to property.
Liability coverage typically costs $7-$14 per day.     
3. Personal Accident Insurance
Personal accident insurance protects you and any passengers against any medical costs resulting from an accident with the rental car.
Personal accident insurance typically costs $1-$5 per day.     
4. Personal Effects Coverage
Personal effects coverage insures your possessions from theft if they are stolen from inside of the rental car. 
Personal effects coverage typically costs $1-$4 per day.     
What You Need to Do Before You Rent a Vehicle
1. Call your insurance agent to find out if you have enough coverage under your existing auto insurance policy.
When you speak with your insurance agent, inform them that you plan to rent a car and ask their advice on purchasing extra insurance coverage. 
Don't forget to inspect the car you are renting with an employee BEFORE taking delivery of the vehicle. Take photos of any damage, however minor, with your smartphone or camera. This could save you a lot of headaches if you do have to file a claim.
2. Call your major credit cards(s) to inquire into their rental car benefits.
Many credit card companies offer rental car insurance benefits for free if you use their credit card to charge the cost of the rental vehicle. These benefits are typically "secondary" to your personal auto insurance or the car rental company's insurance. This means they will only pay claims after the other insurance coverage has been used.
Not all credit cards are the same. Benefits can vary greatly from Credit Card Company to Credit Card Company, so it is important to do some research.
One more thing, don't take the credit card company's word for it. Ask to have the details of their coverage sent to you in writing.   
When to consider taking the coverage offered by the rental car company.
If you do not own a motor vehicle (and do not have a current auto insurance policy).

If you are worried about your insurance premium going up in the event that you have to file a claim.

If you are renting a truck or van, including from a hardware store such as Lowes or Home Depot (personal auto insurance policies do not typically cover such rentals but verify with your insurance agent first).

If you are traveling outside the USA (your personal auto insurance will usually not cover international car rental). 
So remember, check with your insurance agent before you say "NO!"