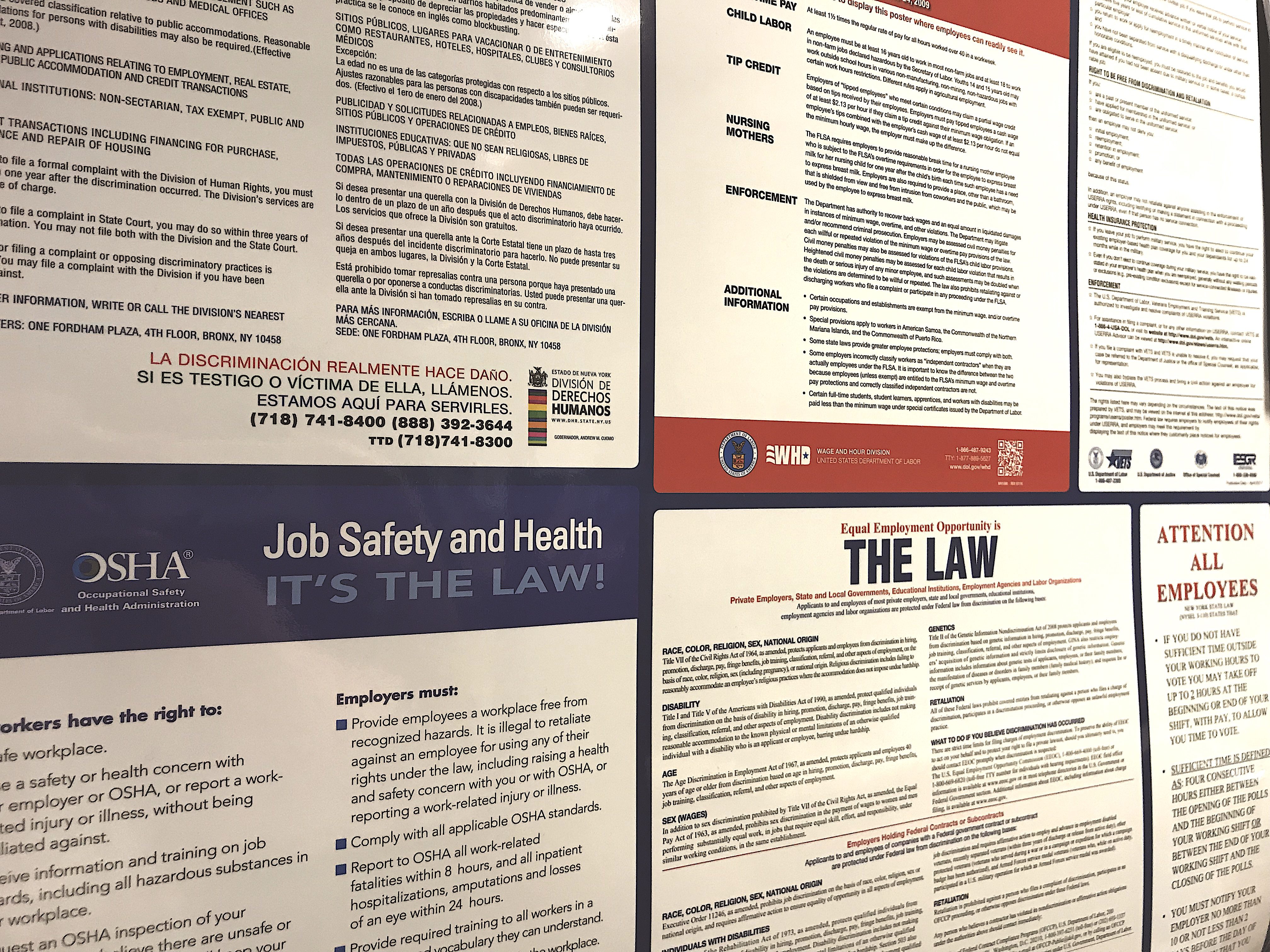 Rebecca explains how employers can better inform their staff and avoid potential lawsuits by posting Labor Law posters in the workplace.

As federal, state and local municipalities issue new laws, the primary means of communication is through labor law compliance posters.
Posters summarize important details of the law and are required to be displayed within the workplace.
Labor laws protect both individuals and companies, providing clear, specific and documented details of the key foundations that protect both the employees and the employer.
By displaying these notices, employers may reduce lawsuits and minimize disputes and grievances. This has a direct impact on employee morale, productivity and the bottom line of a business.
For more information, please contact us.