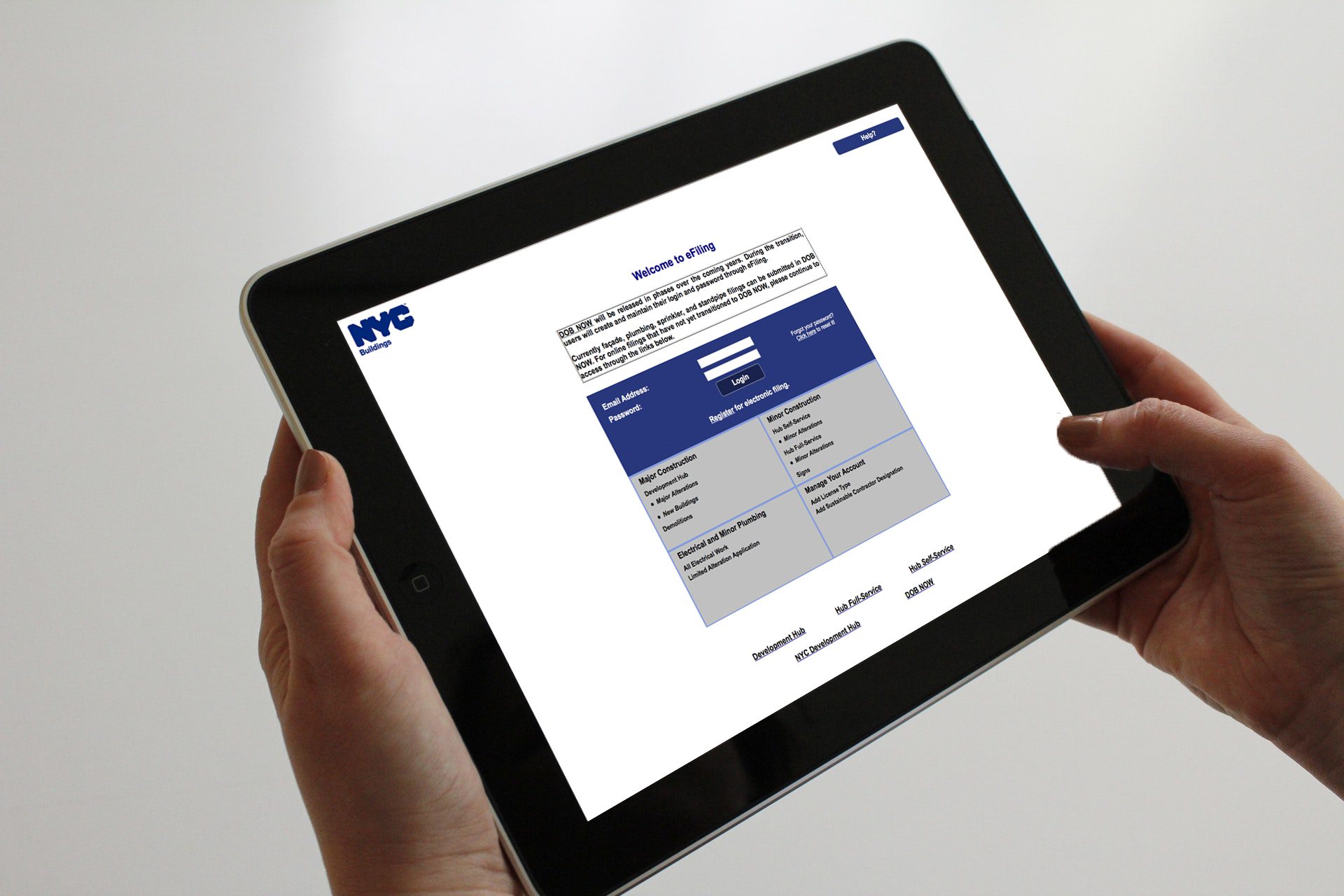 All New York City Buildings with Boilers:
The NYC Department of Buildings is updating their website and a requirement of this new system is that every building owner or the owner's designee be registered with the DOB. This is mandatory and must be completed before the insurance carrier can file an inspection report. If the annual inspection is not filed, a $1,000 fine will be levied for each boiler not filed.

Effective July 28, 2017, the New York City Department of Buildings will no longer accept paper filings of annual boiler inspections or bulk load electronic discs of inspections.  DOB NOW Boiler Safety is the new platform that was put into place on August 14, 2017 for which all boiler inspections not filed prior to July 28, 2017 must now be filed electronically.
A base requirement of this system is that each building has an owner contact or representative added and authorized before an inspection can be filed in the system.  Boiler inspections will not be considered complete or valid until they are filed within the DOB NOW Safety system.  If an annual inspection is not filed timely, there is a $1,000 penalty assessed.  At this time there are no clear guidelines on who an owner's representative may be, clarifications are supposedly forthcoming.
In order to comply with this requirement, the owner or owner's representative will need to provide a full name, email address, address and phone number.  This information must be input via the DOB E-filing system.  After submitting this form, a confirmation e-mail will be sent to complete the registration process.  Once the link is clicked and registration confirmed, inspections may be submitted.
Once you or your representative has registered with DOB NOW and the boiler inspection is filed, an e-mail will be automatically sent to the address you provided, alerting you of inspections and any deficiencies that must be corrected that were found.
Please follow the directions below:
Owners can go to www.nyc.gov/dobefiling to register.
Click on "Register for electronic filing".
Fill in the requested information.
Read the agreement section and hit submit.
You will receive an initial e-mail to activate your account. (Note: YOU MUST click this link to activate it).
Once you click the link to activate, you will receive a second e-mail confirming you are enrolled.
Once the second email is received your account can be used the next day.
Prior to your inspection, you may want to review the NYC DOB Annual Low Pressure Boiler Inspection Review List, in order to ensure your equipment is in proper code compliance.
For more information, please call 866-MACKOUL (866-622-5685)
MACKOUL RISK SOLUTIONS DISCLAIMER: Information Last Updated August 24, 2017. Please check back regularly as information will be updated periodically as it is released from The NYC DOB.