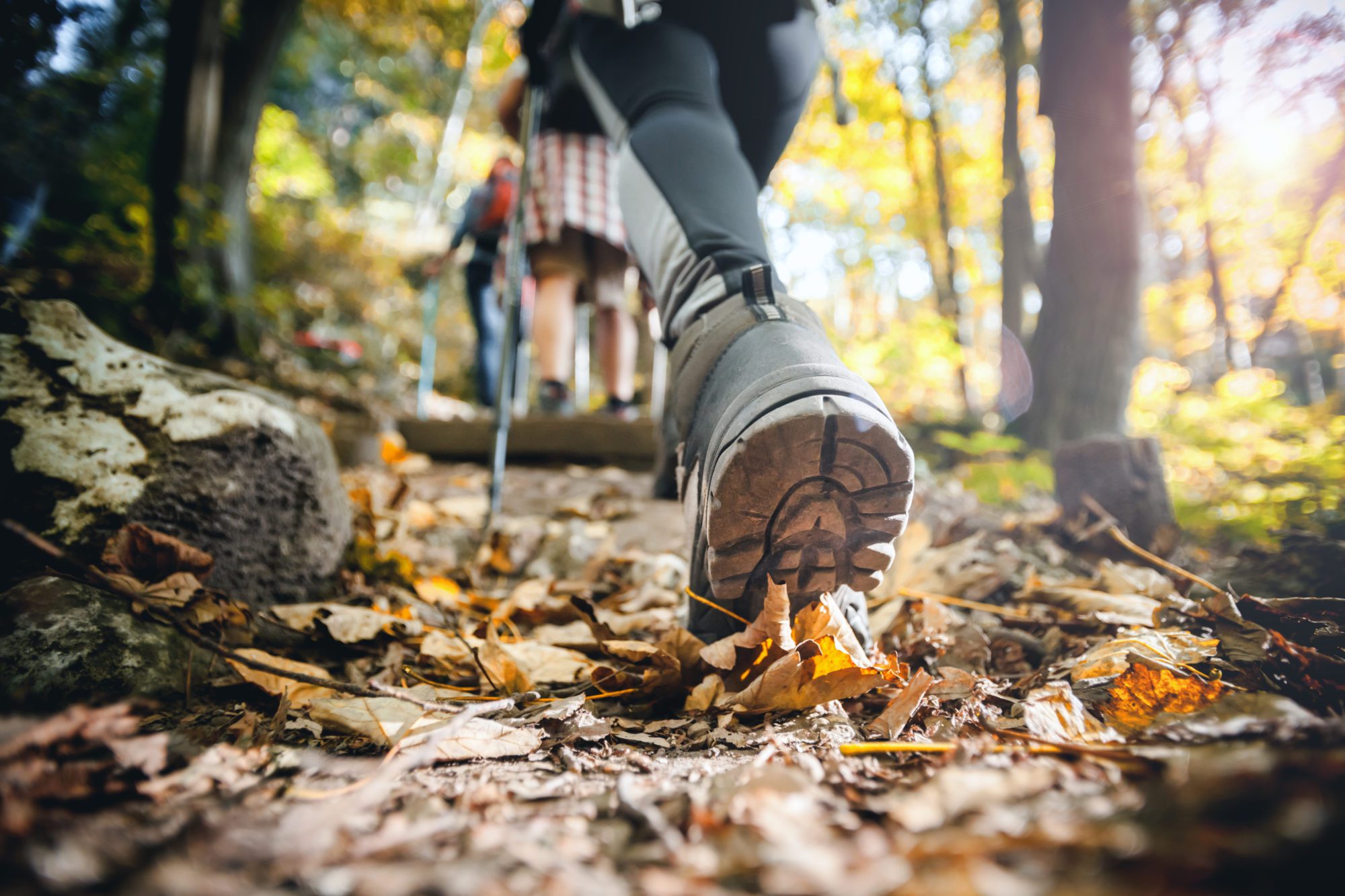 As the warm days slip away and the leaves start to change, it's the ideal time to be outside.
The fall is a great time to venture off into the outdoors with the family and friends.  The tristate area offers a plentiful amount of hiking trails where you can take in all of the fall foliage your heart desires.
Here are just a few hiking trails you can explore:
Bear Mountain
Rockland County, NY
Bear Mountain State Park has a number of hiking trails within the park including Anthony's Nose, Bald Mountain and Major Welch Trail.  You can also drive up to the Perkins Memorial Tower for great views of the Hudson Highlands.
Caumsett State Park
Huntington, NY
This easy 5.5-mile loop trail offers a variety of trails and is situated on a peninsula overlooking the Long Island Sound. The diverse landscape offers nature trails over acres of woodland, meadows, rock shoreline and salt marsh great for hiking, jogging, biking and cross-country skiing.
Mohonk Mountain House Hiking Trails
New Paltz, New York
The hiking trail pass offers 85 miles of trails ranging in difficulty from beginner to advanced. Whether you're looking for an easy stroll or a challenge of steep trails over boulders and cliffs, there is something for everyone. Be aware that the hiking trail pass does not include access to the Mountain House.
Bluff Point
Groton, Connecticut
To the peak and back covers about 2 miles and offers great views.  Not far from Mystic Seaport, this 3.6-mile round trip loop is great for walking, biking and fishing.  The trail is great for all ages and is dog-friendly.
Mattabesett Trail
Central Connecticut
Located neat Middlefield, Connecticut, the Mattabesett trail is a moderate level 9 mile hike out and back. The trail boasts great scenic views and beautiful wildflowers.
Buttermilk Falls
Layton, New Jersey
The trail begins with a climb to the top of one of the tallest waterfalls in New Jersey.  Once you reach the top of the waterfall the trail eventually leads you to the Appalachian Trail.  The view from the top of the ridge is one of the best in the park.