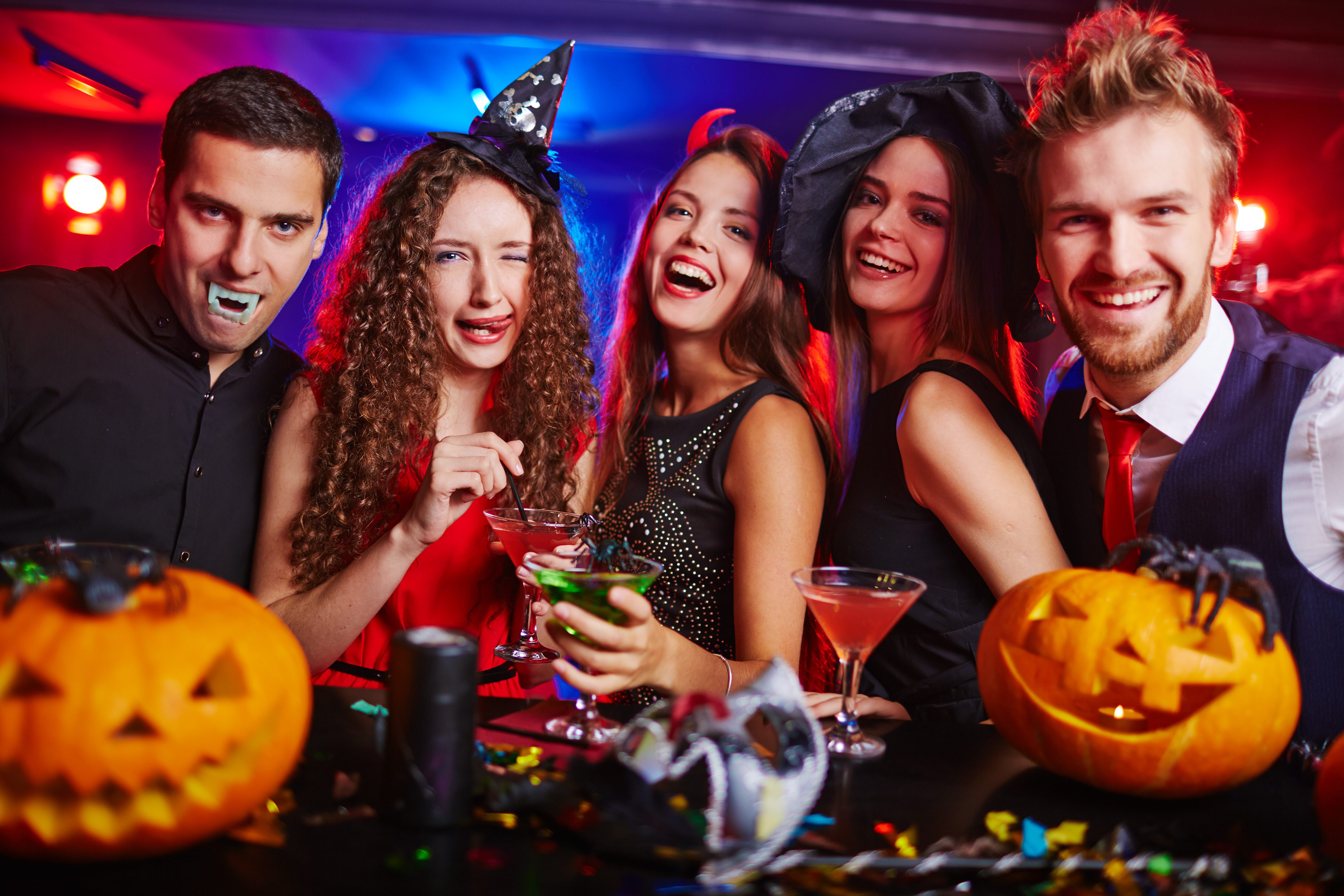 Whether you're into tricked-out haunted houses and killer parties or you prefer the low-key trick-or-treat night, handing out candy to neighborhood kids – you need to consider the real-life frights associated with Halloween and what to do if you're faced with one of them.
The real frights Halloween could bring
1. Costumed criminals
One of the biggest risks you face on Halloween as a homeowner is anonymity. When everyone wears a costume, no one stands out and it's difficult to identify individuals. Bulky costumes can easily conceal weapons or stolen items, making it a challenge to discover who's out for a good time and who's out to cause trouble. As a result, theft and property damage can become a very real possibility, especially if you're a homeowner.
If you find yourself in the unfortunate situation of being a victim of theft or property damage on Halloween, contact your insurance agent. Losses from theft are covered under many homeowners insurance policies, subject to your deductible. It's a good idea to talk to your insurance agent to determine if it makes sense to file a claim in your specific situation, especially if you have a higher deductible on your homeowners insurance policy.
2. Excited candy seekers
As a homeowner, when you turn on your porch light on Halloween it's the the universal sign for "Trick-or-treaters, welcome!" You're essentially inviting guests onto your property and are now legally responsible for their safety. The trouble is, with all the little witches and goblins coming to your door, the trick may be on you if someone gets hurt by your decorations or lack of proper property maintenance.
If you find yourself in a legal situation due to a slip and fall that occurred on your property, you should file a liability claim through your homeowners insurance policy to cover the cost of your legal defense and any medical damages incurred as a result of the accident. It's important to speak with your insurance agent to ensure that you have the proper liability coverage limits so that you are not financially responsible for expenses related to the injury.
3. Notorious Halloween pranksters
It's innocent enough, right? Just a few eggs and some toilet paper all over your brand new SUV, in the spirit of Halloween fun. Maybe, but that innocent fun can turn costly for you when it wreaks havoc on your car's paint job!
Here's the good news. Your comprehensive auto insurance coverage will protect your vehicle from any Halloween egging's. But before you call your insurance agent to file a claim, be sure to report the vandalism to the local authorities and wash the egg residue off your vehicle (as quickly as possible), it may just spare your car's paint job.
4. Tipsy party guests
Before you send out the invites to your Halloween bash, think twice before deciding to serve alcohol. Depending on the incident, party hosts can often be held liable if a guest is involved in an alcohol-related accident. What this means is, if a guest or third party is injured in an accident that is related to alcohol consumption and the drinking can be linked to you, you could be held responsible.
If you do decide to serve alcohol, be sure to eliminate any potential safety hazards from your property, consider hiring a dedicated bartender and DO NOT serve alcohol to guests that are under the age of 21. You may also consider offering a safe way for your guests to get home, such as a pre-paid limo service.
In the worst-case scenario, your homeowners insurance may protect you against some or all liability. Homeowners insurance usually provides some liquor liability coverage, but it is typically limited to $100,000 to $300,000, depending on the policy and may not be enough. You can consider an umbrella policy for added protection – providing $1 million or more in additional coverage over the limit of a standard homeowners or renters policy – especially if you're a frequent party host.
Inspect your Property to Avoid Accidents
As Benjamin Franklin once said, "An ounce of prevention is worth a pound of cure." Before you welcome any activity on Halloween, take some time to inspect your property to avoid accidents.
Here are just a few suggestions:
Make sure decorations are safely displayed and all wires are hidden.
Keep your front yard, walkway and porch clear to reduce falls.
Avoid decorating with many candles to avoid the likelihood of a fire.
Make sure your belongings are covered against theft and secure any expensive outdoor decorations you have to reduce the possibility of theft.
Leave your home's exterior lights on all night long.
Trim your hedges and bushes.
Secure any loose bricks or pavers.
Confine your pets to an area away from visitors.
If you're a homeowner and would like to learn more about insurance coverage that fits your priorities and puts your mind at ease, contact us. We'll take the time to ask the right questions and we'll select a reputable insurance carrier to protect you from the unexpected.