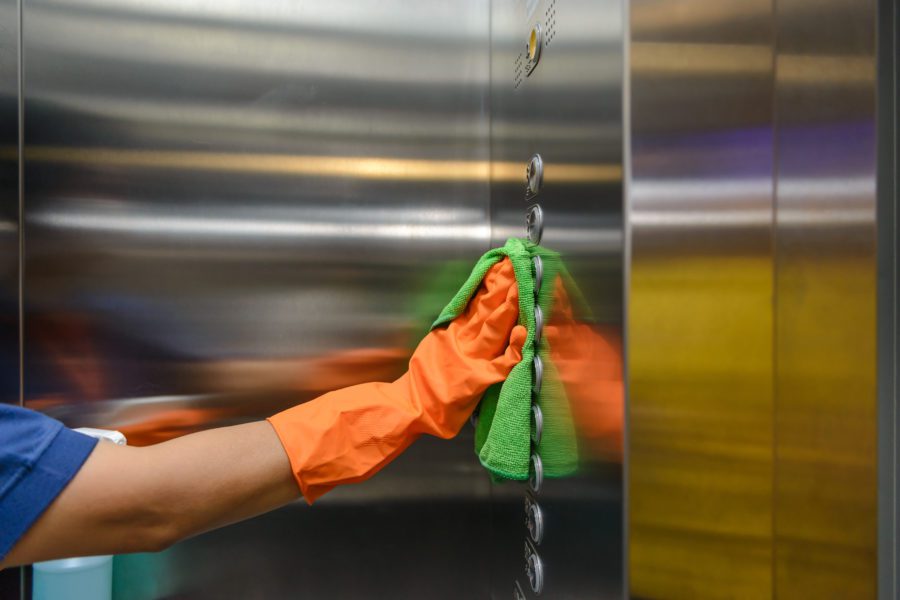 While the coronavirus pandemic continues to affect the world as a whole, New York City is proving to be hit particularly hard. As we know, the city is very densely populated, and the majority of its residents live in community associations. Building owners, board members, and property managers have new responsibilities when it comes to their property and their tenants. 
What to do if you know that you have a tenant who has been diagnosed with COVID-19

:

 
If you know that there is a positive case of coronavirus in your building, it's best to notify your residents and instruct them to take extra precaution. Do not disclose the sick tenants name, unit number, or any other personal information. If possible, have a building employee bring mail and deliveries to the infected resident's door, to prevent them from going to pick them up themselves. Have the employee knock to let the resident know that the deliveries are outside the door, and then leave to avoid contact with the sick resident. If the resident requires medical attention and must use the elevator and leave the building, request that they let you know as soon as possible, so exclusivearrangements can be made. Disinfect the elevator and any common areas as often as you can, and remind residents to stay home, to wash their hands, and to practice social distancing. 
How can we enforce social distancing in 

our 

elevators and common areas?

 
Governor Cuomo has closed all gyms for the time being, but it is unclear if this applies to private gyms in community associations. It would be best for boards to close their building's gym, as well as any other conference rooms, pools, etc., to help prevent the spread of this virus. Elevators and laundry rooms pose a different problem, as they are often needed by residents and cannot be shut down. Consider putting time restrictions on these as best you can to limit the number of people who are gathered in one place at a time. For example, residents on each floor could be assigned a day of the week and/or time to access the laundry room and be encouraged to use that day if they need to take the elevator and leave the building as well. This may not be enforceable, as people may not always be able to plan when they go out for essentials, but it could help in how many people are going out at one time. You should also be cleaning and disinfecting common spaces as much as possible, especially if you know that they are being used by any residents that are essential workers, such as medical or grocery store staff. 
How can I let residents know about these updates?

 
Your usual means of communication may not make sense in today's environment. If you typically hang notices up in the lobby, they likely won't be seen by self-quarantining tenants who aren't leaving their units, and you don't want to keep people in public areas reading an update when they should be back in their own space. Now is the time to make sure you have an email address for everyone in the building and can communicate with them without anyone having to leave their unit. Make sure to clearly explain all important news. 
Should non-essential visitors be allowed into the building?

 
While it would be ideal to keep as many visitors out of the building as possible, it is not exactly realistic. The board should definitely encourage residents from inviting anyone else into the building. If there is a resident who is still holding social gatherings or knows they have been in contact with coronavirus and refuses to self-quarantine, the board may have to consider legal action for the safety of everyone else in the building. 
Should we continue with service calls in 

units

?

 
No, not unless it is an emergency. Any calls that require a building employee to enter resident's unit should be on hold for the time being, and emergency calls should be dealt with on a case by case basis. If a resident has an emergency, it is ok for the employee to ask them if they are sick or have come in contact with any known cases of coronavirus. If possible, the resident should go into another room while the employee handles the task at hand, and the employee should take any and all protective measures that they can. 
We are all in this together and taking it day by day. The guidelines above may seem daunting,but they are imperative to help NYC stay safe and beat this virus. Please don't hesitate to contact us with questions any time. Stay well!!