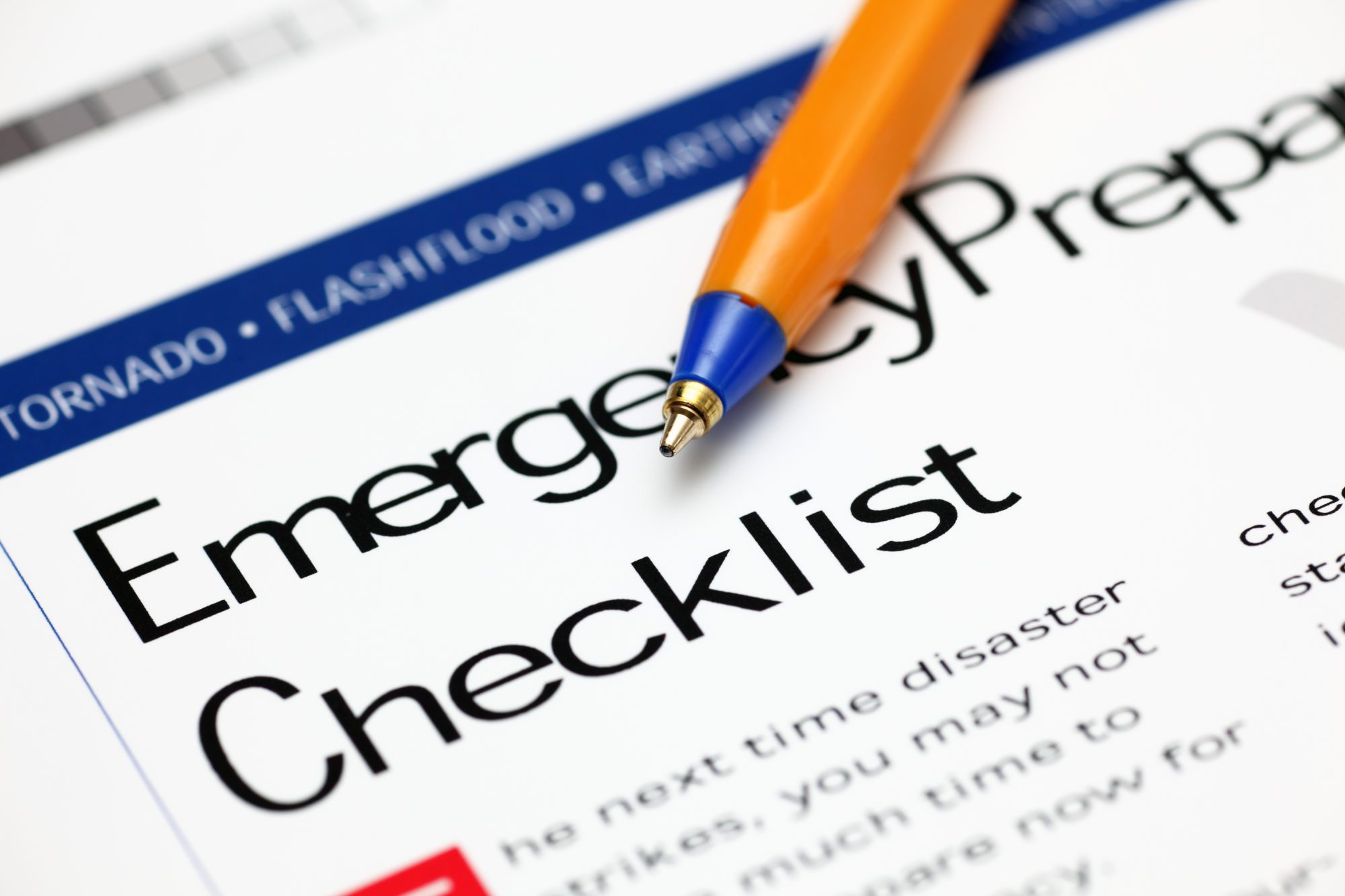 Having an emergency plan in place is important to keep you and your loved ones safe. These tips will help you prepare for the unexpected.
Having an emergency plan will help you prepare for any situation or disaster that comes your way.  From stocking up on health items to having an emergency plan, these tips will have you prepared for any emergency.
Are you Covered?
What types of natural disasters are likely to happen in your area? Check with your insurance agent to confirm what kind of coverage is recommended for you.
Stay Informed
Local organizations and news stations usually provide text alerts to keep you updated.
Make Sure You Have Access to Important Documents
In case your mobile device dies or you lose electricity, make a list of your family's phone numbers, dates of birth, social security numbers and medical needs.  If you have any pets, store their medical records too, in case you need to put them in an emergency shelter.
Know your Surroundings
Connect with the people in your neighborhood to see if anyone will need assistance in case of an emergency. Who will check on the elderly, someone with special needs or a family with small children?
Be Prepared
Regularly check smoke detectors and know how to shut off your water, gas, and electricity if you are instructed to do so.  If you need to turn off your gas, only a qualified professional should turn it back on.
Make Your Game Plan
Establish a meeting place for everyone to meet in one safe spot.  Pick two places where your family can meet if the conditions permit: one near your house, in case of something like a fire, and one just outside your neighborhood as a backup.
Store Your Information
Once you have all of your research gathered, compile it into one document and keep in a safe place. Keep one hard copy accessible and an electronic copy for backup.  Include contact information for your family, neighbors, one out-of-town person, and emergency service providers.
Review Your Plan
Once a year, update with any necessary changes and do a test run.  Make sure small children know to call 911 and that all family members know the protocol.  Identify responsibilities for each member so everyone knows who is in charge of what.
What You'll Need
At the minimum, you should have the basic supplies to get you through 3 days.  Make sure to pack a manual can opener along with utensils and paper goods.
Food and Water
Have three days' worth of non-perishable food and water for your family.  If you have a pet, have five days' worth of food.
Food: replace items such as crackers, dried fruit and powdered milk every six months.  Canned goods and instant cereal should be replaced once per year.  Items such as pasta and rice can be kept indefinitely as long as the package is sealed. Keep a can opener packed with food to use for canned goods.
Water: have one gallon per person, per day stored in the original container.
Medical Supplies
Store medical supplies such as spare eyeglasses, contact lenses, copies of prescriptions, and extra bottles of medicine.  Keep first-aid kit items including sterile adhesive bandages and pads, antiseptic lotion, a thermometer, tweezers, scissors, latex gloves, and an over-the-counter pain reliever.
Devices and Cash
Items such as flashlights, a battery-powered radio, electronics chargers, and a jump-starter for your car are essential.  Having extra cash in your bag is important in case there isn't access to ATM vending machines.
Disasters can be stressful and challenging to withstand.  Planning ahead will help to ease the mind and allow you to act accordingly when the time comes.
Please contact us for more information.