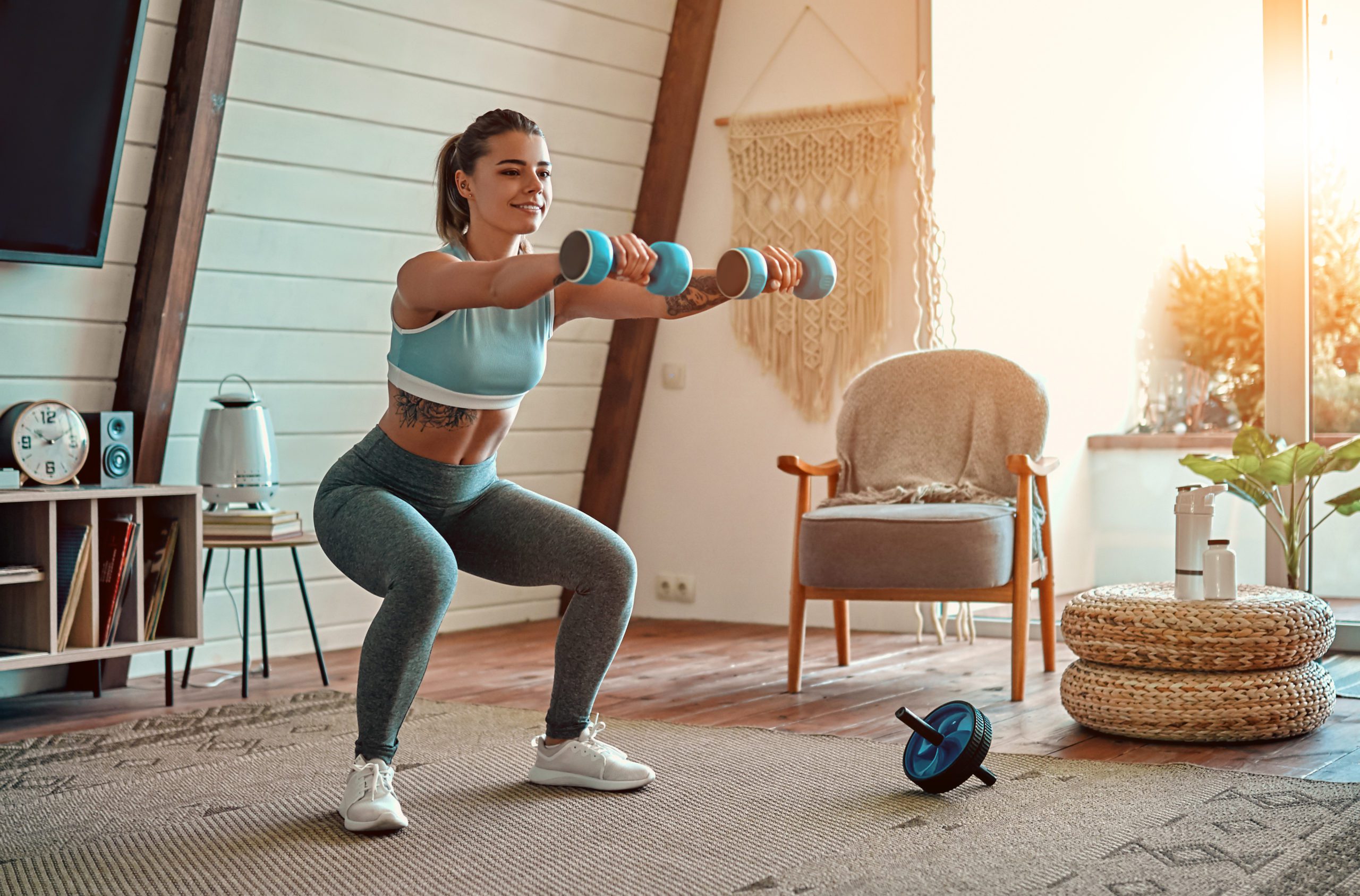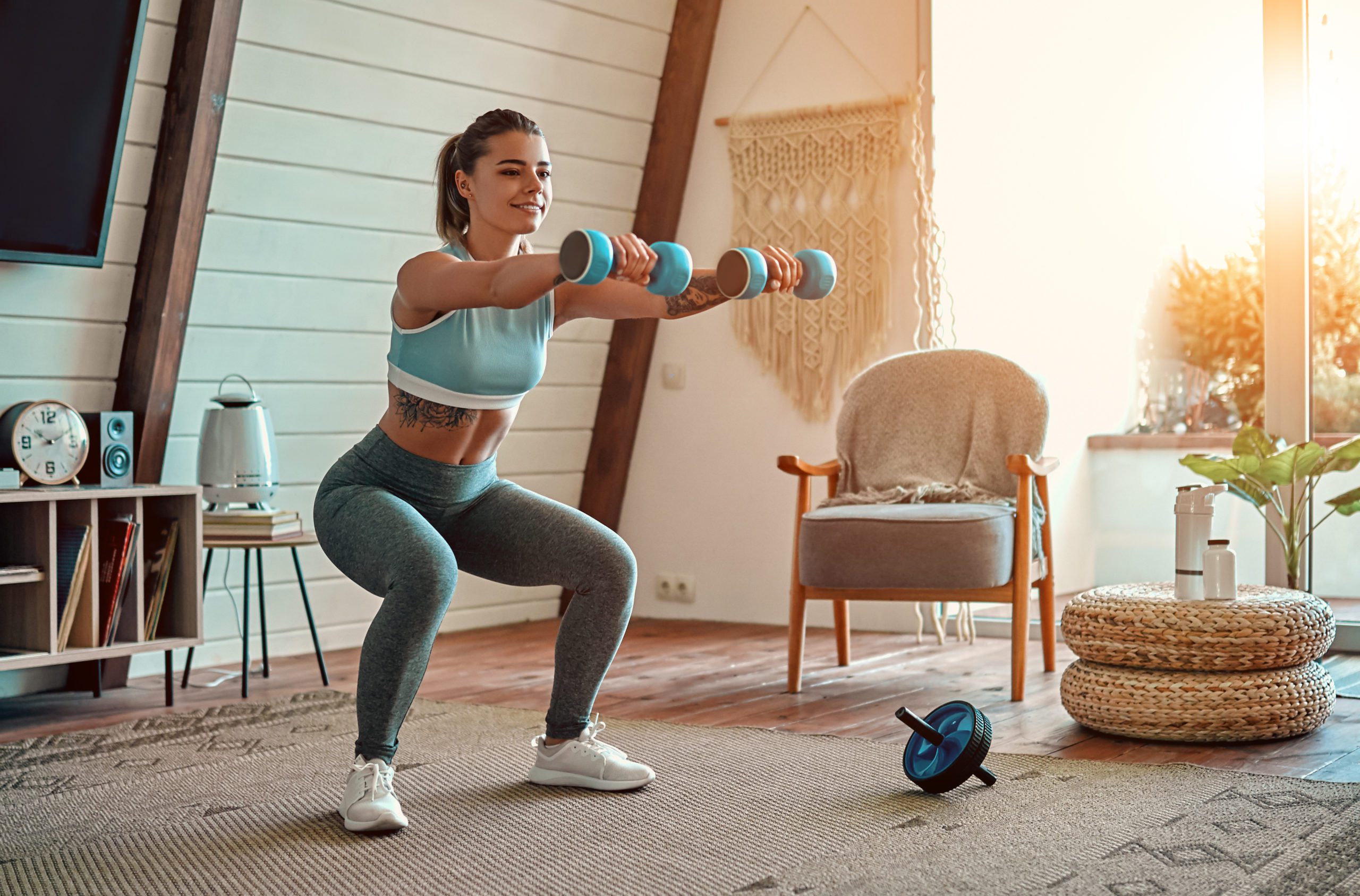 For most of us, the pandemic has slowed us down one way or another. Not getting out of the house as much, not being able to go to the gym, and now not spending time outdoors with the winter weather. We spoke with Mike and Christina Boccio, owners of BEACHFIT Training in Oceanside, NY for some of their best at-home workout tips.
We are all home around the clock these days. How much exercise should we be getting?
Regardless if you're stuck at home or able to attend the gym, you should be working out a minimum 4 days a week. Your body was made to move, so give it many opportunities to do so!
Any tips for beginners?
We have two tips for beginners. First, there's no better time to start than now. You do not have to "get in shape" to take a fitness class or start a new workout program. So just take that first step and get that first workout done. Second, the best way to start any workout routine is slow and steady. No need to go hard. No need to be like the person next to you. You're more likely to see results and stay committed if you listen to your body and go at your own pace!
Can you share some of your favorite/most effective home workouts?
Our favorite home workouts include using the TRX Suspension Trainer and/or just your body. Your body is a machine and is capable of giving you a challenging and beneficial workout all on its own. You can target most of your muscle groups, however, without equipment, there's really no way to get in any pulling exercises using just your body. That's where our favorite tool comes in – the TRX Suspension Trainer. This piece of equipment not only allows you to work on pulling, but it will challenge your core in every exercise you do. The more muscle you use, the more effective your workout, and if you're at home with limited space and equipment, you want to make sure you're getting the most for your effort.
For those that don't have any gym equipment at home, are there any household items that can be substituted for a workout?
As recent parents of twins, we have found that we can get our workouts in, challenge ourselves, and spend time with our babies by letting them help us while we workout! Babies are a great way to add load to most of your movements and challenge your body as you would at the gym. It also is a great way to model commitment and a healthy lifestyle for your children. No children, no problem- anything that can add weight to your movement will do!
Any tips for keeping focus and motivation?
Humans were not built to be alone. If you're feeling a lack of motivation and focus when it comes to working out or eating healthy, we suggest surrounding yourself with focused and motivated individuals. Now we may not be able to do that physically right now, but technology has allowed us to stay connected with others virtually! Start a fit group of your own or join a fit family, like BEACHFIT's, where you have other healthy people keeping you accountable, motivated and positive.
If you are interested in trying a class with BEACHFIT, or have any questions, please contact Mike and Christina here.