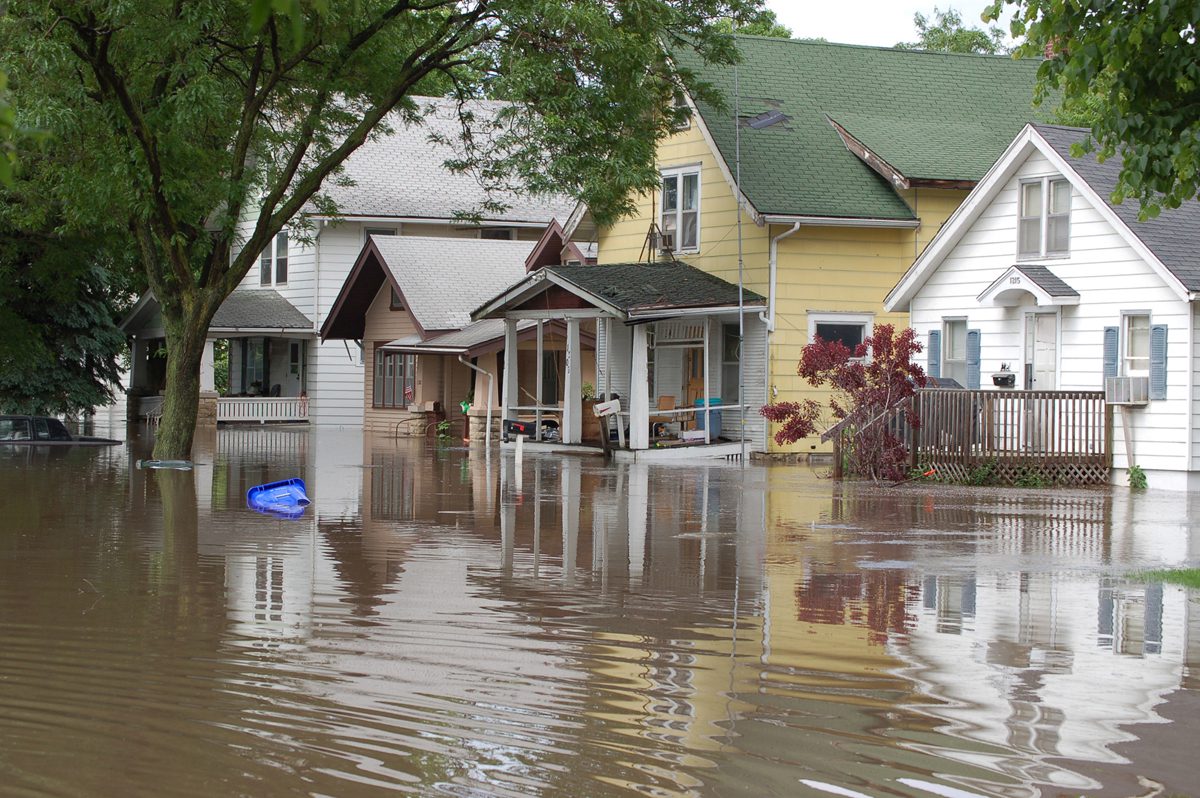 Guest author, Patricia Sarmiento, shares valuable tips on flooding.
Among natural disasters that occur in the U.S., floods are the most common. And they can certainly wreak a lot of damage. For example, LiveScience.com notes that in 2011 floods caused $8.41 billion in damages. And according to the Washington Post flash floods are the deadliest natural disasters, causing more deaths than hurricanes and tornadoes.
So, what can we do to protect our families and homes from these scary natural disasters? Here are a few tips:
First, make sure you understand your flood insurance policy.
Know that your homeowner's policy likely does not cover flooding caused by a natural disaster. If you want flood coverage, you'll need to get an additional policy. Once you do have flood insurance, make sure you know which parts of your home are covered. For example, many policies won't cover damage to basements.
Prepare your pets.
Of course, our four-legged family members are affected during natural disasters, too. Make sure you have a supply of food and water ready for your pet prior to a storm. Also, know that some disaster relief shelters will not accept pets, so you'll want to know where they can stay ahead of time, if possible.
Follow evacuation routes.
When weather is worsening and you're trying to get yourself and your family to safety, you might be tempted to take shortcuts to try to get to safety more quickly. Get Prepared Canada stresses the importance of following marked evacuation routes. It points out that short cuts and other unmarked routes "may lead you to a blocked or dangerous area."
Avoid moving water. NationalGeographic.com provides other essential information to heed when you're trying to get yourself and your family to safety. It stresses that you should always avoid walking into moving water, even if it appears shallow to you. It also notes that you should never drive your car into floodwaters. The waters can rise quickly or may appear shallower than they actually are.
When assessing damage, look for safety hazards, first.
Following a flood, you'll be eager to get back into your home as quickly as possible. But it's imperative that you use caution. Do not return to your home until it has been assessed and deemed safe by the appropriate authorities.
Floods can be devastating for the areas where they occur. Even though there is nothing you can do to guarantee a flood won't threaten your home and family, you can take steps to keep you and your loved ones safe from harm.
---
About the author:
Patricia Sarmiento loves swimming and running. She channels her love of fitness and wellness into blogging about health and health-related topics. She played sports in high school and college and continues to make living an active lifestyle a goal for her and her family. She lives with her husband, two children, and their shih tzu in Maryland.
Photo credit: Flickr – by U.S. Geological Survey